Contradance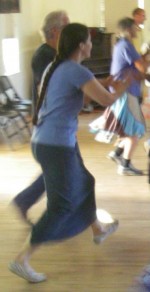 3rd Saturday Grange Dance, at the San Juan Island Grange Hall. Saturday, February 20th from 7:00 to 9:00 pm.
From Seattle, Amy Carroll calling with fiddler Laurel Stone, Craig Shaw on flute and Jay Finkelstein on guitar.
No partners or experience are needed and all dances are taught. $10 donation.
For more information call 378-3836, or find us on Facebook.