Yi Renâ Qigong Class at SVC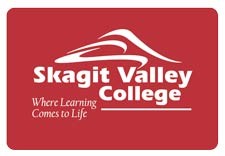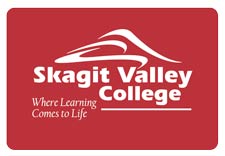 Islanders looking for an alternative approach to stress reduction and life-long vibrant health will be pleased to hear about the new class at Skagit Valley College (SVC) this Winter 2018 quarter.
Randy Martin, SVC Director, is excited to bring in visiting qigong instructor, Jan Weedman, certified by the Institute of Qigong and Integrative Medicine (IQ&IM) in Bothell, WA to conduct an entry level class in Yi Renâ Qigong. This course introduces the first steps to awaken the body and cultivate 'Qi', or Life Force Energy.
The class will meet in two-hour segments on four Saturdays through the quarter: Jan 27, Feb 10, Feb 24, and Mar 10. Sessions are from 11:00 am – 1:00 pm, to allow those who work on Saturdays to schedule long lunch breaks.
In addition, there are optional weekday practice sessions led by San Juan Islander Teacher's Assistant, Stephanie Prima, from 5:30 – 6:30 pm on Jan 31, Feb 14, Feb 28, and Mar 21.
Regular practitioners of this ancient self-healing art report stronger immune system, reduced/dissolved chronic pain, improved blood pressure, sound sleep, and slower aging.
They also report emotional/spiritual benefits such as reduced stress and anxiety, better ability to focus, greater understanding and patience, less depression, more balanced emotions and a calmer mind.
Yi Renâ Qigong delivers these benefits, but it is unique among the many different Qigong forms in combining ancient teachings updated with the science of modern times. Students learn techniques to quickly and gently activate, feel, balance, and stabilize their internal energy. This brings deeper relaxation, more balanced energy flow between mind and body, and naturally leads to more vibrant health and well-being.
Health practitioners who regularly practice Yi Renâ Qigong find it helps develop their intuition in treating patients or clients, and gives them a strong foundation for self-protection so they don't become depleted while caring for others. C.E.U's are available directly through the instructor for $20.
Class time is a combination of discussion, breathing exercises, and gentle, meditative movements. It is appropriate for all levels of fitness, ages 14 and up, and can be done standing or from a sitting position. Cost for the quarter is $145 including required study manual and DVD. Call the college to register, (360) 378-3220.