Enrichment Room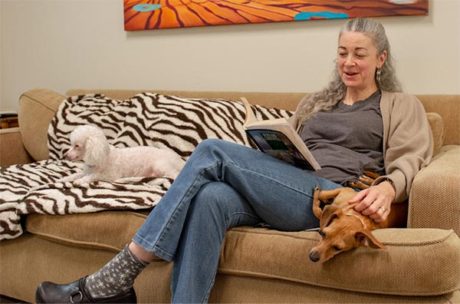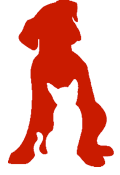 Calling all couch potatoes! Did you know that Friday Harbor's new animal shelter has an "Enrichment Room"? This is a magical room where volunteers, staff and prospective adopters can spend time in a cozy, home-like setting with an adoptable dog or cat.
Shelter volunteer, Elizabeth Farr, is seen here with dogs, Tucker and Anna, enjoying some quiet reading time. The room also has a television for those looking to cuddle up with a furry friend for a movie or their favorite Netflix show.
If you have some time to spend, or books you'd like to finally read, come on in! The dogs and cats in our care would love to spend some quality time with you!