Bohemian /bōˈhēmēən/
Sandy invites you to her event on Monday evening…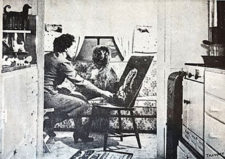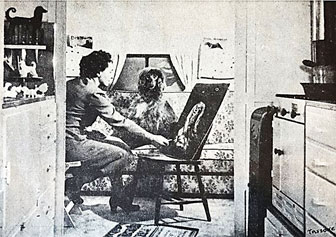 Bohemian /bōˈhēmēən/ (noun) A person who is interested in art, music, and/or literature, and lives in a very informal way, ignoring the usually accepted ways of behaving.
Cambridge English Dictionary
This coming Monday, May 6th, at 7 pm, at the SJI Library, I will be giving a talk about Marjorie Walker the artist, the bohemian, the islander. She was an intriguing person, one who, along with so many other things, captured a snapshot in time of San Juan Island. Her story is one I have enjoyed researching and look forward to sharing on Monday. Please come if you are curious and the time is right.
Sandy Strehlou
TFH Historic Preservation Program &
Writing Our History Project