Bohemian /bōˈhēmēən/
Posted May 5, 2019 at 9:31 am by Tim Dustrude
Sandy invites you to her event on Mon­day evening…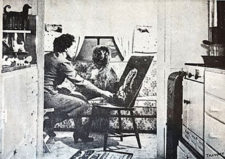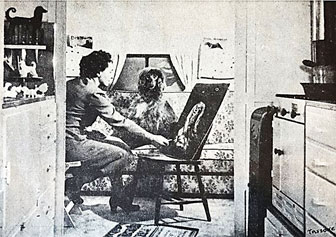 Bohemi­an /bōˈhēmēən/ (noun) A per­son who is inter­est­ed in art, music, and/or lit­er­a­ture, and lives in a very infor­mal way, ignor­ing the usu­al­ly accept­ed ways of behaving.
Cam­bridge Eng­lish Dictionary
This com­ing Mon­day, May 6th, at 7 pm, at the SJI Library, I will be giv­ing a talk about Mar­jorie Walk­er the artist, the bohemi­an, the islander. She was an intrigu­ing per­son, one who, along with so many oth­er things, cap­tured a snap­shot in time of San Juan Island. Her sto­ry is one I have enjoyed research­ing and look for­ward to shar­ing on Mon­day. Please come if you are curi­ous and the time is right.
Sandy Strehlou
TFH His­toric Preser­va­tion Program &
Writ­ing Our His­to­ry Project
You can support the San Juan Update by doing business with our loyal advertisers, and by making a one-time contribution or a recurring donation.