Know Your Island Walk
The first Know Your Island Walk of the new year will be on Saturday, January 25, from 1:00 to 4:00 pm, starting at American Camp's Redoubt.
Mike Vouri, retired National Park historian, will lead this walk — as he did the very first walk in the series in January 2011.
The Redoubt, a military defensive earthwork dating from the Pig War, is considered to be the most significant human construction in the park and it is the most intact redoubt in the nation. The walk will include the South Beach Trail which goes across the prairie to Packers Rock at the west end of South Beach, the Parade Ground, and Grandma's Cove, but not the area near the former Visitor Center, which must be avoided as a construction area at this time.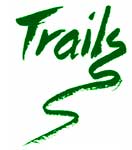 From town, drive out Cattle Point Road into the park, turn right on Picketts Lane (toward South Beach), then immediately turn right again and drive to the Redoubt parking at the end.
Dogs on leash (with pickup bags) welcome. Rain or shine. Sponsored by the San Juan Island Trails Committee.