Friday Harbor Labs April 2020 Tide Bite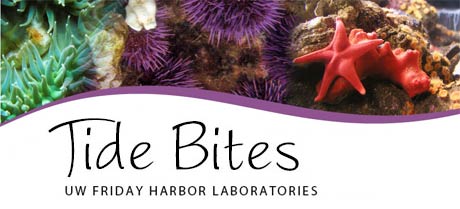 Greetings,
This month's Tide Bite chronicles a not-that-unusual career progression for Friday Harbor Labs' scientists: going from a student in a course, to a student doing their own research, to teaching here themselves, to having their own graduate students come to learn the trade!
We love these multi-"generational" ties. Beth Brainerd is one we are particularly proud of, since just this winter she was appointed to the prestigious Robert P. Brown Professorship of Biology at Brown University. She has been pivotal in the formation of the Imaging Facility she describes below, which is now a key focal point for FHL-based research; an amazing way to give back!
In this time when connection takes on even greater importance, please don't hesitate to reach out to me. All of us at FHL wish you the very best and are grateful that you are part of our community!
Best of health to you,
Dr. Megan Dethier
FHL Interim Director
mdethier@uw.edu
206-543-8096
Read this month's FHL Tide Bite »