Boomerang to the San Juans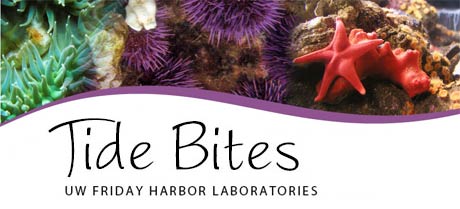 This May 2020 edition of Tide Bites was written by Alyssa Scott…
As the tides of life have ebbed and flowed, I've continually found myself on the shores of FHL [Friday Harbor Labs].
My first encounter with the Labs was via a two-week research sailing expedition through the San Juan Islands with Deep Green Wilderness. This organization helps youth connect with oceanography and marine biology by providing them with live-aboard marine science experience as they conduct scientific research throughout the Salish Sea.
Our expedition naturally included Friday Harbor Labs as a docking point due to the huge role that FHL plays in innovative marine research, drawing scientists and students from around the world.