Emergency Fund and Grant Updates from SJICF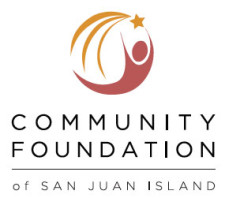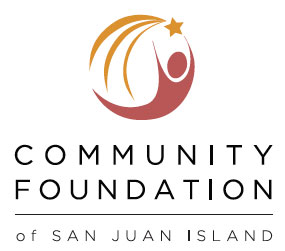 Understanding both the short- and long-term impacts of COVID-19 in our community is critical for making a sustainable plan. For more than 2 months, SJICF has continued to stay vigilant.
San Juan County is experiencing a 27% unemployment rate and is expected to reach 30% very soon. This is twice the national and WA state levels. It's clear that critical support will need to be provided to vulnerable residents for months to come.
SJICF is committed to granting emergency funds quickly where it's needed most as well as making a concerted effort to ensure funds will continue to be available for the duration of the COVID-19 crisis. To date, more than $57k has been granted from the SJICF Emergency Response Fund to nonprofits for COVID-19 needs, including:
$42,000 to the SJI Family Resource Center for Emergency Funds
$3,800 to the SJ Island Ag Guild for the Food Hub
$2,000 to the SJI Food Co-op for Safety Upgrades to Cashier Station
$2,500 to Island Haven Animal Sanctuary for a Farm Relief Fund (Animal Care)
$925 to the SJC Economic Development Council for Business Recovery Outreach Programs
$2,000 to the Toddler Learning Center for Teletherapy Training
$1,153 to SJI Compass Health for tablets to provide remote healthcare
$2,812 to Kwiaht for a SJI Food Resiliency Program
An additional $32,000 has been granted from the SJICF donor-advised fundholders to a wide variety of nonprofits, including Safe San Juans, the San Juan Community Home Trust, the Food Bank and San Juan Hospice.
Since the emergency fund was established in mid-March, $181,445 has been contributed by generous community donors. Based on the projected long-term need, the goal is to raise at least $250,000.
SJICF has also launched the San Juan Island Community Response Hub website. This site is maintained by the foundation but updated by many nonprofits in our community. San Juan Islanders can find the latest list of available resources, post a need, sign up to volunteer, and donate money or items. Local nonprofits and businesses post service updates to the site as well as events and job opportunities.
Since April first, SJICF has hosted a weekly Virus Response Zoom meeting with nonprofits and county service providers. Specific need topics, emerging employment data and an opportunity to collaborate are among the weekly discussion items. The group collaboration has surfaced several critical needs. These include ongoing rental and home mortgage assistance, behavioral health services, and food delivery for students during the summer months.
According to Carrie Unpingco at SJICF, "We know there has been a surge in demand for food, rent and general financial assistance. Many residents are finding that they are in need for the first time and may not be comfortable asking for help. There are many resources available and we hope people will reach out to the SJI Family Resource Center and visit sjisland.recovers.org."
To make secure contribution to the SJICF Emergency Fund, visit sjicf.org. To donate by check, mail it to SJICF, PO Box 1352, Friday Harbor. Although the SJICF office at 640 Mullis Center is currently closed, you can still reach staff at 360-378-1001 or carrie@sjicf.org.