Rethink – Reopen – Rebound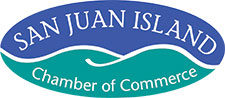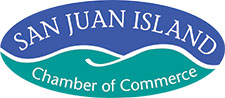 The San Juan Island Chamber of Commerce is here to help support you and your business through these trying times. When visiting here begins again we will be ready to provide a safe healthy environment for not only our community but for all of our visitors.
We are working to provide guidelines and layouts for each segment of our business community to ensure they have the tools they need to operate in these new times.
Below is a series of questions to help you to work through to RETHINK how to REOPEN to produce a successful REBOUND of our business/organization for yourself, your employees, and for our local economy. What follows are not the answers, but questions that will require a good deal of thought and willingness to change.
Let's examine the elements of The Crew, Time and Resources against each other, especially as you implement a new course of action toward the Next Normal:
The Crew: Your employees How many do you need to open? At what interval will you need them? Will any new type of training be necessary? What can you sustain? Going back to full staff versus following a graduated plan to increase as business increases?
The Time: Your hours of operations will be key to reopening. In the first months everything from prep time to actual hours the doors are open must be considered. Weekends or not? Which hours best fit with the new habits of your loyal customers – they too are facing the Next Normal. What buyer habits have changed? What about suppliers and their ability to deliver on your needs? Can you get the products/services you need when you need them?
Resources: These are both goods and services your business needs, plus human capital – employee balance and customers. Resources are the internal and external commodities you cannot do without.
Becki Day
Executive Director
San Juan Island Chamber of Commerce
becki@sanjuanisland.org