Update on Community Outreach Programs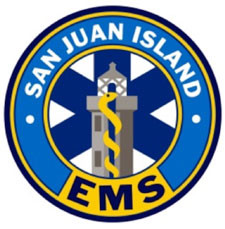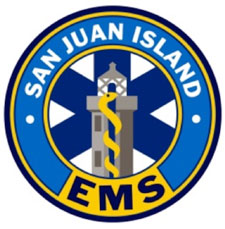 Here at San Juan Island EMS we have long had a robust public outreach and paramedicine program. During the COVID-19 outbreak it continues to be a priority, though how we do things has by necessity changed. The office is currently closed to the public, but you can call us at 360-378-5152.
Some years ago, frustrated by biking injuries that were at least partly preventable with a good quality helmet, San Juan Island EMS began a free bike helmet program and give one to you. All you need to do is call, and we will make arrangements to fit you or your loved ones for a helmet.
There are few things more discouraging for our EMS responders than showing up at a bicycle accident knowing that the injuries would have been far less serious with a good helmet. Please don't be shy – it's not just for those that can't afford it, and we do accept donations.
Many members of the public maintain American Heart Association (AHA) certifications. Due to the restrictions in place thru Phase 2, we are asking that anyone who has a renewal date coming up, please go to 30TUhttps://elearning.heart.org/U30T. and complete the online course. Then, you may contact Peggy Long at 30Tplong@sanjuanems.org30T to schedule an appointment for your skills testing.
Beginning in early March, to provide additional flexibility for providers the AHA issued extensions for AHA Instructor and Provider cards beyond their recommended renewal date for 120 days.
Recommended Renewal Date on Card

(end of month)

New Renewal Due Date with 120day Extension (end of month)
March 2020
July 2020
April 2020
August 2020
May 2020
September 2020
June 2020
October 2020
Additionally, San Juan Island EMS continues to do its Community Paramedicine visits. These visits help ensure that patients who need extra help are taking their medications appropriately and that their homes are safe. As much as possible we are making phone calls to check on people, but visits are being made along with necessary precautions. If you have questions, please call our offices and press "3" for Outreach Programs Director Lainey Volk.