EDC Analysis of PPP Loan Data for San Juan County Businesses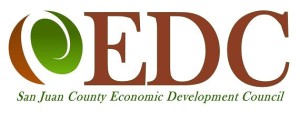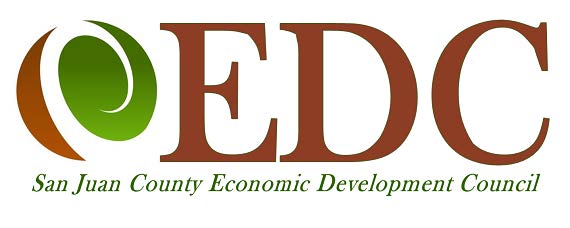 On Monday July 6 ,2020, the U.S. Small Business Association (SBA) announced the release of detailed loan-level data regarding the loans made under the Paycheck Protection Program (PPP). This program was launched as a way to retain workers by providing funding to businesses impacted by the Covid-19 downturn. Our local banks, the EDC and other entities worked hard to ensure that our businesses had access to these funds, and funding is still available to interested businesses.
The data disclosure from the SBA covers 4.9 million PPP loans made to businesses and nonprofits. This release of data was made in 2 parts; loans over $150,000 included the name of the business but only a loan range rather than a specific dollar amount. Loans under $150,000 did not include the business name but show an exact loan amount. This data does not reflect any conversion of PPP loans to grants as the SBA has yet to begin accepting forgiveness applications.
The San Juan County Economic Development Council (EDC) has done its own analysis of the data and found that San Juan County businesses received between $27,397,357 and $41,347,357 in PPP loan funds, which contributed to the retention of 1,949 jobs county-wide, as follows:
Jobs retained island-by-island:
San Juan: 785
Orcas: 999
Lopez: 136
Shaw: 28
Blakely: 1
Waldron: 0
Total jobs retained through PPP program: 1,949
The over-$150K loans are only reported as ranges and not exact figures, as follows: $150,000-$350,000; $350,000-$1,000,000; $1,000,000-2,000,000. The EDC combined the exact numbers of loans under $150K and the minimum and maximum of the ranges of loan dollars over-$150K to estimate this wide range of total loan dollars received.
The low range breaks down by island as follows (assuming the over-$150K loans received the minimum in their range):
San Juan: $14,510,780
Orcas: $10,675,476
Lopez: $1,711,315,75
Shaw: $463,585
Blakely: $36,200
Waldron: $0.00
Total: $27,397,357
The high range breaks down as follows (assuming the over-$150K loans received the maximum in their range):
San Juan: $21,810.780
Orcas: $16,475,476
Lopez: $1,911,315
Shaw: $1,113,585
Blakely: $36,200.00
Waldron: $0.00
Total: $41,347,357.43
The SBA's Paycheck Protection Program still has funds available and the deadline to apply has been extended to August 8, 2020. For further details please visit the SBA at www.sba.gov or contact your business bank directly.
For additional information please email the EDC at info@sanjuansedc.org or phone 360-378-2906.
The EDC thanks San Juan County, the Town of Friday Harbor, Valmark, the Raynier Foundation, the San Juan Island Community Foundation, the Port of Friday Harbor, Walt Corbin, the Orcas Island Community Foundation, Islanders Bank, Heritage Bank, and the Washington State Department of Commerce for their support of EDC initiatives.
The San Juan County Economic Development Council (EDC) strives to strengthen and diversify the economy of San Juan County. We believe a strong economy builds a strong community.