A Safe Adventure for the Holidays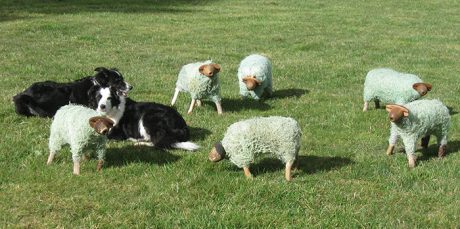 During these difficult times, the San Juan Islands Sculpture Park, with 20 acres of outdoor trails, is a safe and fun experience for all the family (including the dog).
We now have a flock of "Fishnet Sheep", a new toad changing into a Prince, a wonderful "Whimsy Woods" trail with shoes climbing trees and over 30 other delightful art surprises. Be sure to check out the new "Soundhenge", where you can make outdoor music, and our giant grizzly bear "Large Marge" and her cubs, our "Starfish" where children of all ages can make driftwood art, a new Wescott Bay Nature Trail, and over 150 other sculptures.
Social distancing is easy at this spacious outdoor park, so come by and see us. We are open from dawn to dusk, 7 days a week, and we even have umbrellas you may borrow if some rain catches you off-guard. There is no admission, just a suggested donation of $5.00 or whatever you thought your experience was worth.
Please come and be safe and welcome.