Library Plans Move to Former Life Care Site
By San Juan Island Library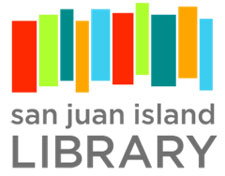 The San Juan Island Library District has completed the purchase of 660 Spring St. in Friday Harbor for the future library building site. The site is the location of the former Life Care Center.
The district considered alternative locations for a library for several years given the limitations of the current Guard Street site along with rising maintenance costs. In June of 2018, the board of trustees voted to proceed with a project to select a building site and create a plan to fund its purchase and construction.
After conducting feasibility studies, hosting town hall meetings to understand the community's needs, directing detailed site analysis, along with preliminary engineering and construction review, the 660 Spring St. property was selected as the best location for a future San Juan Island Library.
Now that it has secured the property, the district will work on private fundraising while planning for a voter-approved bond to fund construction in 2022, after which the community will be asked to participate in planning for the new building.
As planning for the library's new home gets fully underway, we sincerely thank those community members who donated during the 2020 Virtual San Juan County Fair to help us secure this property, and we look forward to further community engagement in the process as we envision our new library together!
For more information, please visit the library building project website at https://www.sjlib.org/library-building-project/.