Hospitality Jobs Down In San Juans, But Trade, Construction Jobs Available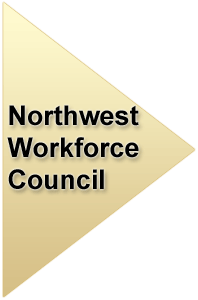 By Minnie Knych, Northwest Workforce Council Career Center
Despite the increase in unemployment in San Juan County, there is some good news. There are jobs available in several sectors of the economy.
As we all know, many San Juan County businesses are seasonal and thrive during the summer but start to lay off employees in the fall.
With the Covid-19 shutdown, the summer season has been difficult for the tourism industry everywhere, but especially here in San Juan County. Since March, our hospitality sector businesses in the San Juan Islands have struggled to stay in business with little relief.
Over the year, there was a net employment loss, with all sectors of our economy reporting 12-month losses. The largest one-year losses were in leisure and hospitality where San Juan County had 1,560 fewer jobs overall in December 2020 compared to December 2019.
Government jobs remained relatively static for the year with only a 3% decline from September 2019 to September 2020. As expected, leisure and hospitality industries were the worst hit and show a loss of 1,210 jobs in 2020. That is a 67.2% decline for the year.
The good news is, in this county there are still jobs available in trade, transportation and utilities as well as manufacturing and construction sectors. For those who are unemployed, maybe it is time to seek training in a new field.
Call 360 378-4662 or contact mknych@workforcenorthwest.org for more information about how you can discover career opportunities and workplace skills options.