San Juan Community Theatre Holds Auditions For Taped Play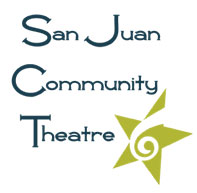 From San Juan Community Theatre
What? Auditions? Really?
Yes, it's really true! In combing through monologues from prior Playwrights Festivals, San Juan Community Theatre has selected a small number to be filmed and edited as part of the 2020-21 Snapshot Season. A wide range of parts is available!
The auditions are open to everyone and will be held at 2 p.m., Sunday, March 14 at the San Juan Community Theatre, 100 North 2nd St., Friday Harbor. Auditioners will be seen in the order in which they sign in.
All auditions and filming will follow strict COVID-19 safety protocols as provided by the state of Washington. Temperature checks will be performed on arrival and sign-in.
All auditions will consist of readings from the script (sides). The sides can be requested by emailing Nathan KesslerJeffrey at nathan@sjctheatre.org.
Rehearsals will be in the Gubelman Theatre from March 29-April 18. Rehearsals will be individual and scheduled with the actors in two-hour blocks.
Performances will be filmed in the Whittier Theatre from April 19-25 and scheduled individually with the actors. The completed project will be released when edited, likely mid-late May or early June.
For more information, click here. Don't miss this chance to get back into the theater and take part in this new adventure!