Ages 12 and Up can Register for COVID-19 Vaccine Clinics on San Juan, Orcas and Lopez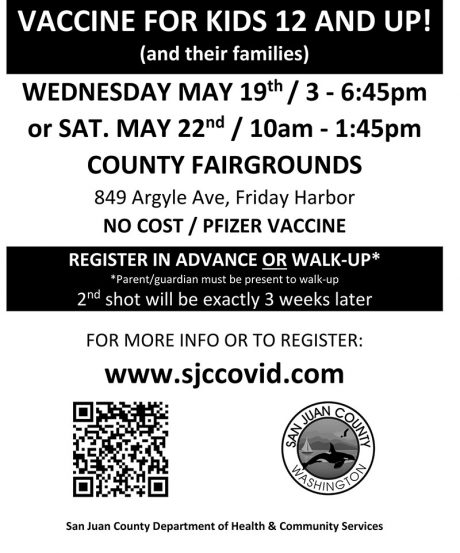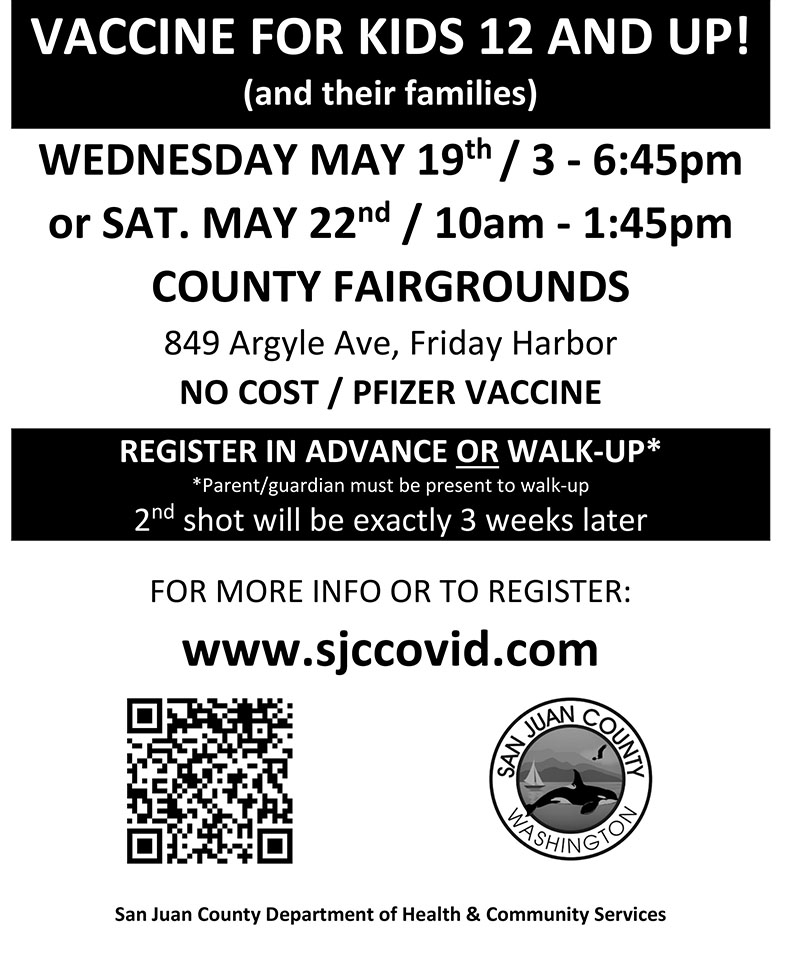 From San Juan County
Ages 12 and older can now register for COVID-19 vaccine clinics on San Juan, Orcas and Lopez islands.
Find full details and links to register at www.sanjuanco.com/1737/COVID-Vaccine-Info.
This is the Pfizer vaccine. It was approved for use with those 12 years and older May 12.
The second shots will be three weeks after the first. There is no cost.
Registration in advance is preferred, but walk-ups are welcome. A parent or guardian must be present for walk-ups.
Watch a Q&A video with Dr. Frank James and Ellen Wilcox from San Juan County Public Health below. The video answers many common questions about 12 and up vaccinations and the Pfizer vaccine.