Home Rule Charter Review Forum
The League of Women Voters is hosting a Voter Forum to highlight the six proposed amendments to the Home Rule Charter.
The county charter is like our constitution and specifies how our county conducts its business. Every 10 years our county reviews our charter and suggests amendments. These amendments are put to a public vote. San Juan County will vote on these amendments at the election in November.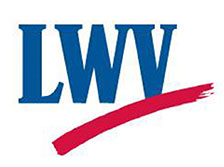 Join this lively discussion with two representatives from each side presenting the pros and cons of these important changes. All six propositions will be on the ballot that will be mailed to all registered voters during the week of October 11th.
For a more detailed description of the role of the Charter Review committee and the specific propositions please follow the link below at www.sanjuanco.com/1292/Current-Election
Our Voter Forum will use ZOOM and will begin on Tuesday, October 12th at 5:30 pm. In order to attend the forum you will need to register by sending an email to charterreview.forum@gmail.comand you will receive the ZOOM link by return email.