A Bird's-Eye View of Orcas! How, when, and why?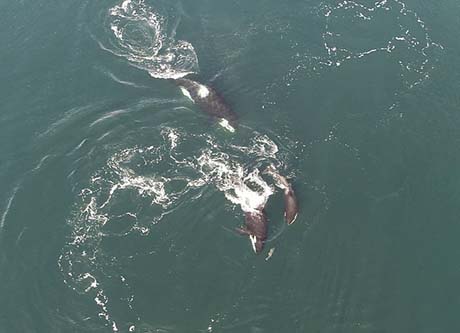 The following story is from the Center for Whale Research (CWR)…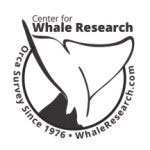 In the following Q & A with CWR's Dr. Michael Weiss, we learn what it's like to fly a drone over top of whales and the new knowledge gained from the captured video footage.
1. Do you launch and fly the Center for Whale Research unmanned aerial vehicle (UAV)—drone—from a boat? Is the boat stationary or moving? How far are you from the orcas?
We have two CWR drones that we use. The Matrice 600 is far too large to safely launch and recover from our small research vessel. The Phantom 4 Pro V2 is much smaller and lightweight, and we regularly launch it from our research vessel. We always put the boat in neutral before launching and recovering the aircraft. But once it's in the air, we slowly motor to parallel the whales, usually from 200 and 400 yards away.