Fire and Port Commissioner's Race Voter Forums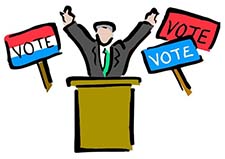 Join the candidates for Fire Commissioner 2 – Bob Jarman and Dwight Colley and for Port Commissioner 3, Greg Hertel and Victoria Compton. Watch for updates on our Facebook page.
Register at LWVSJ.forums@gmail.com for either or both of the forums and you will receive a link to the meetings which will be held via Zoom on October 14th.
We hope to see you at the Forum!