Halloween Costume Sale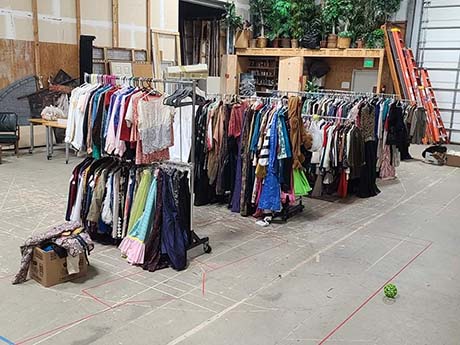 Looking for a last-minute Halloween costume? Or just need some fun, new pieces for your wardrobe? Or perhaps you loved a costume you saw on stage and now want it for yourself! Well, look no further! The San Juan Community Theatre costume shop is getting cleaned out and we are selling tons of costumes, vintage pieces, accessories, wigs, shoes, and more at our Halloween Costume Sale!
The Costume Sale will be on October 23rd & 24th from 12-4pm each day and is located at the PARC building (70 Salt Spring Road). Please come prepared with your own bag to hold all the amazing items you will find!
Cards and cash will be accepted. All items will be $20 or less.
Grab bag pricing on Sunday from 2-4pm: fill your reusable shopping bag with what you can fit in it for $25. Fill a medium sized box for $30. Fill a large box for $40. See you there!