Kitchen Sink Dinners — Feed the Island
Posted October 21, 2021 at 5:45 am by Tim Dustrude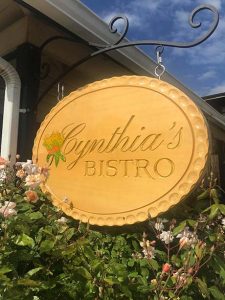 Fourth Year — Start­ing AGAIN! Cyn­thi­a's Bistro is offer­ing free take-away meals to any­one who needs a meal or wish­es to have a home cooked meal. No ques­tions asked, just free food. Basic Home Cook­ing made with every­thing but the Kitchen Sink.
You may pick up a meal for your­self or for those who need one and are unable to come. When we run out of food, we will close the doors until next time. We will be sta­tioned on the front porch and hand­ing out the meals at Cyn­thi­a's Bistro — 65 Nichols Street in Fri­day Harbor.
Cyn­thi­a's Bistro — 65 Nichols -
Thurs­day — 10–21-21 4:30 to 6:00 PM
Come by and say hel­lo. If you care to join us and donate time or mon­ey to the cause, feel free to con­tact Cyn­thia at Cyn­thi­a's Bistro or email at cynthiasofcourse@gmail.com.
Thanks to all who make this pos­si­ble! It takes a village!
You can support the San Juan Update by doing business with our loyal advertisers, and by making a one-time contribution or a recurring donation.