Owl Talk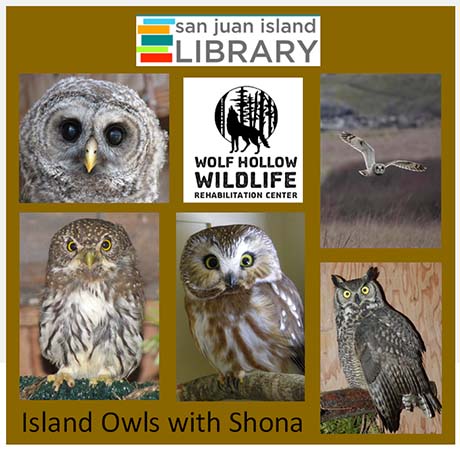 At 7:00 pm, Saturday, October 23, 2021, join Shona Aitken, Education Coordinator at Wolf Hollow Wildlife Rehabilitation Center, to explore the fascinating world of island owls, and learn about the many different owls that live here on the San Juan Islands.
We hope you can all attend this enlightening talk.
To register email: giverson@sjlib.org
You will receive a ZOOM link once you are registered.