SaviBank Establishes Loan Production Team in Friday Harbor
Posted October 25, 2021 at 12:14 pm by Tim Dustrude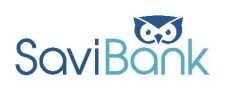 Mount Ver­non, WA – Octo­ber 25, 2021 – Sav­iBank announced that it has formed a new lend­ing team locat­ed in Fri­day Har­bor, serv­ing the busi­ness and per­son­al lend­ing needs in San Juan Coun­ty, includ­ing San Juan, Orcas and Lopez islands.
"Our new lend­ing team in Fri­day Har­bor presents a fan­tas­tic oppor­tu­ni­ty for Sav­iBank to serve the San Juan Coun­ty mar­ket. For­tu­nate­ly, we have four com­mu­ni­ty bankers with roots in the area to car­ry out our mis­sion and share our com­mit­ment to val­ue," said Andrew Hunter, Pres­i­dent and CEO of Sav­iBank. "Lead­ing the team is Bruce Mar­tin, Senior Vice Pres­i­dent and Loan Pro­duc­tion Man­ag­er. Mar­tin, who was for­mer­ly EVP/Chief Cred­it Offi­cer with Islanders Bank, is a sea­soned banker and proven leader, and we are excit­ed to have him lead this new lend­ing team as we expand our pres­ence in San Juan County."
Round­ing out the team is Mike Tay­lor, Vice Pres­i­dent and Com­mer­cial Loan Offi­cer, Scott Sluis, Vice Pres­i­dent and Com­mer­cial Loan Offi­cer, and AJ Toku­na­ga, Vice Pres­i­dent and Com­mer­cial & Mort­gage Loan Offi­cer. The entire lend­ing team was for­mer­ly with Islanders Bank in San Juan Coun­ty and col­lec­tive­ly brings over 27 years of bank­ing expe­ri­ence in the San Juan Islands. Sav­iBank will be open­ing a loan pro­duc­tion office at 232 A Street #C in Fri­day Har­bor in mid-November.
"Over the past few years, we have been active­ly grow­ing Sav­iBank and expand­ing our pres­ence in and around the com­mu­ni­ties we serve," said Michal D. Cann, Chair­man of Sav­iBank. "In Jan­u­ary, after explor­ing oppor­tu­ni­ties to enter the mort­gage lend­ing mar­ket, we brought in a team of sea­soned, qual­i­fied bankers to estab­lish a mort­gage lend­ing divi­sion. In April, we closed on the pur­chase of the Free­land branch on Whid­bey Island from Coastal Com­mu­ni­ty Bank, and relo­cat­ed from our exist­ing Free­land branch to the new loca­tion. This new branch is in a bet­ter loca­tion, and will help us expand our foot­print in Free­land and through­out Whid­bey Island. All of these efforts com­ple­ment our expan­sion efforts put into place in 2019, when we opened full-ser­vice branch­es in Con­crete, Sedro-Wool­ley and Mount Ver­non, relo­cat­ed our loan pro­duc­tion office into a full-ser­vice branch in Ana­cortes and relo­cat­ed our Oak Har­bor branch and our main Burling­ton branch. Fri­day Har­bor is our newest expan­sion and we will con­tin­ue to look for ways to add new tal­ent and expand our com­pa­ny fran­chise while sup­port­ing our cus­tomers and communities."
About Sav­iBank
Sav­iBank is a com­mer­cial bank orig­i­nal­ly char­tered in Burling­ton, Wash­ing­ton, with a com­mu­ni­ty bank focus. The Bank began oper­a­tions April 11, 2005. Sav­iBank proud­ly serves Skag­it, What­com, and Island Coun­ties with branch­es in Ana­cortes, Burling­ton, Belling­ham, Con­crete, Free­land, Mount Ver­non (2), Oak Har­bor, and Sedro-Wool­ley. The Bank pro­vides loan and deposit ser­vices to cus­tomers who are pre­dom­i­nant­ly small and mid­dle­mar­ket busi­ness­es and indi­vid­u­als in and around Skag­it, Island, and What­com coun­ties. As a local­ly-owned com­mu­ni­ty bank, we believe that when every­one becomes Savi about their finances, our entire com­mu­ni­ty ben­e­fits. Call us or stop by one of our branch­es and we'll show you how to bank Savi. For addi­tion­al infor­ma­tion about Sav­iBank vis­it www.savibank.com.
You can support the San Juan Update by doing business with our loyal advertisers, and by making a one-time contribution or a recurring donation.