Seals Away!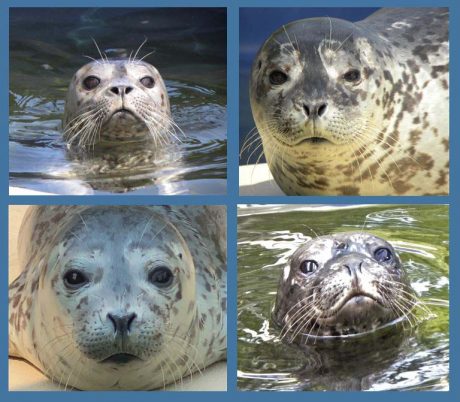 All four of the Harbor Seal pups we cared for throughout summer were released on Sept 11, 2021. These pups were all brought to Wolf Hollow by San Juan County Marine Mammal Stranding Network in late June and July, but they came from different parts of the county.
The first orphaned/separated pup was found on Sucia, the second on Jones, the third on San Juan and the last pup was brought over from Johns Island. They were only a few days old, were thin, weak, and has a range of wounds and infections, but after weeks of care they recovered, and were soon eating lots of fish and rapidly gaining weight. By early September they were fat, healthy, and ready for life in the wild.
Just before they were released, each seal had a lightweight numbered hat tag lightly glued to the fur on the top of its head so they can be identified if people spot them. If you see a seal with a tag and can read the number, please call San Juan County Marine Mammal Stranding Network at 1-800-562-8832.
Read more stories like this in the Hollow Happenings September 2021 newsletter.