SJC Employee Marta Green Recognized by Oil Spill Task Force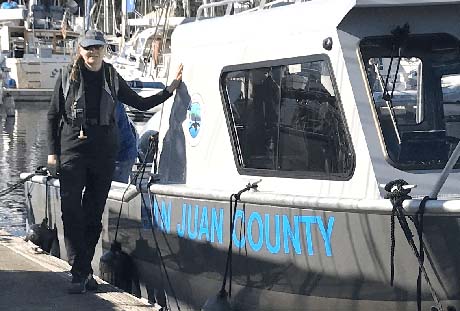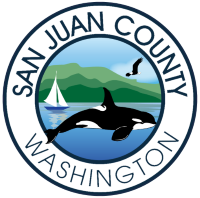 The Pacific States/British Columbia Oil Spill Task Force is honoring Marta Green with a 2021 Legacy Award for her committed leadership in developing and advancing the San Juan Islands' Oil Spill Prevention Strategy. Over the last five years, Marta secured grant funding and managed two projects to advance oil spill prevention measures for the shipping lanes through Haro Strait and Boundary Pass. The two spill prevention projects successfully:
Demonstrated the cost/benefit business case for a rescue tug—similar to that stationed at Neah Bay—to prevent a disabled vessel in Haro Strait and Boundary Pass from drifting aground. The economic, environmental, and social costs of an oil spill was estimated to be 100 times greater than the annual cost of stationing a rescue tug here.
Determined the time a disabled vessel would drift before grounding and potentially spilling oil relative to the time required for a rescue tug to respond and prevent grounding. The vessel drift and rescue tug response study concluded that a dedicated tug in Sidney or Roche Harbor would be effective, saving vessels in over 80% of the incidents and sea conditions modeled throughout Haro Strait and Boundary Pass.
This work contributes to implementing 2019 HB 1578 sponsored by Rep. Debra Lekanoff (D-Bow) Reducing threats to southern resident killer whales by improving the safety of oil transportation, which requires the WA Department of Ecology to conduct a rescue tug effectiveness analysis for this area by September 2023.
The County's projects, now completed well ahead of the State's schedule, are gaining recognition from transboundary governments and elected officials including the Gulf Islands' Trust Council. County Council Member Jamie Stephens, a strong and consistent advocate for spill prevention over many years, stressed that "San Juan County will continue to promote transboundary government, Tribal, and stakeholder discussions on marine safety for this vulnerable and increasingly busy shipping corridor to help protect our environment and community."
Some of the foremost experts in their fields partnered with the County (including Nuka Research & Planning, LLC, UW Salish Sea Modeling Center, Northern Economics, and Earth Economics) to address the long-standing question of the potential benefits of funding a rescue tug locally. Marta appreciates that "this Oil Spill Task Force Legacy Award also reflects the dedication of many local and regional contributors whose voices, expertise and legacies of work have led to this recognition."
Marta is one of eight individual Legacy Award honorees and the only one representing a local government. She will receive her award at the Task Force Annual Meeting held virtually on Wednesday, November 17th.