Booster Clinics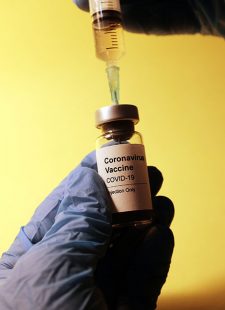 PeaceHealth Peace Island Holding Vaccine Booster Clinics
Friday Harbor, Wash. – PeaceHealth Medical Group Family Medicine at PeaceHealth Peace Island is offering the Moderna COVID-19 vaccine for booster shots and primary immunizations by appointment.
All clinics will be held at PeaceHealth Peace Island Medical Center, 1117 Spring St. To schedule an appointment call 360-378-1756. The clinic schedule is:
Wednesday, Nov. 17, 9 a.m. – 4:30 p.m., booster only
Tuesday, Nov. 23, 2-4 p.m., vaccine dose 1 & 2, additional 3rd dose for immunocompromised
Wednesday, Dec. 1, 9 a.m. – 4:30 p.m., booster only
Please bring your vaccine card! Non-PeaceHealth patients are welcome.
Peace Island is also offering flu shot clinics. The next is scheduled for:
Wednesday, Nov. 10, 9-11 a.m. and 1-4:30 p.m. Please call for an appointment.
About PeaceHealth:
PeaceHealth, based in Vancouver, Wash., is a not-for-profit Catholic health system offering care to communities in Washington, Oregon and Alaska. PeaceHealth has approximately 16,000 caregivers, a medical group practice with more than 1,200 providers and 10 medical centers serving both urban and rural communities throughout the Northwest. In 1890, the Sisters of St. Joseph of Peace founded what has become PeaceHealth. The Sisters shared expertise and transferred wisdom from one medical center to another, always finding the best way to serve the unmet need for healthcare in their communities. Today, PeaceHealth is the legacy of the founding Sisters and continues with a spirit of respect, stewardship, collaboration and social justice in fulfilling its Mission. Visit us online at peacehealth.org.