Booster Clinics
Posted November 9, 2021 at 5:50 am by Tim Dustrude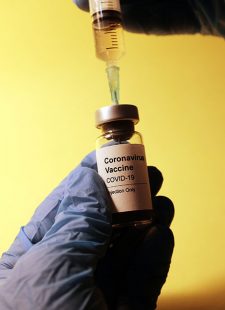 Peace­Health Peace Island Hold­ing Vac­cine Boost­er Clin­ics
Fri­day Har­bor, Wash. – Peace­Health Med­ical Group Fam­i­ly Med­i­cine at Peace­Health Peace Island is offer­ing the Mod­er­na COVID-19 vac­cine for boost­er shots and pri­ma­ry immu­niza­tions by appointment.
All clin­ics will be held at Peace­Health Peace Island Med­ical Cen­ter, 1117 Spring St. To sched­ule an appoint­ment call 360–378-1756. The clin­ic sched­ule is:
Wednes­day, Nov. 17, 9 a.m. – 4:30 p.m., boost­er only
Tues­day, Nov. 23, 2–4 p.m., vac­cine dose 1 & 2, addi­tion­al 3rd dose for immunocompromised
Wednes­day, Dec. 1, 9 a.m. – 4:30 p.m., boost­er only
Please bring your vac­cine card! Non-Peace­Health patients are welcome.
Peace Island is also offer­ing flu shot clin­ics. The next is sched­uled for:
Wednes­day, Nov. 10, 9–11 a.m. and 1–4:30 p.m. Please call for an appointment.
About Peace­Health:
Peace­Health, based in Van­cou­ver, Wash., is a not-for-prof­it Catholic health sys­tem offer­ing care to com­mu­ni­ties in Wash­ing­ton, Ore­gon and Alas­ka. Peace­Health has approx­i­mate­ly 16,000 care­givers, a med­ical group prac­tice with more than 1,200 providers and 10 med­ical cen­ters serv­ing both urban and rur­al com­mu­ni­ties through­out the North­west. In 1890, the Sis­ters of St. Joseph of Peace found­ed what has become Peace­Health. The Sis­ters shared exper­tise and trans­ferred wis­dom from one med­ical cen­ter to anoth­er, always find­ing the best way to serve the unmet need for health­care in their com­mu­ni­ties. Today, Peace­Health is the lega­cy of the found­ing Sis­ters and con­tin­ues with a spir­it of respect, stew­ard­ship, col­lab­o­ra­tion and social jus­tice in ful­fill­ing its Mis­sion. Vis­it us online at peacehealth.org.
You can support the San Juan Update by doing business with our loyal advertisers, and by making a one-time contribution or a recurring donation.