Letter about Mullis Center Election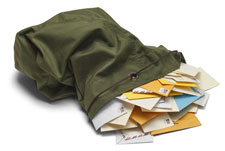 In today's mailbag, Bonnie Sliger shares this with you…
My name is Bonnie Sliger and I am running for a position on the Mullis Center District Committee. If you are 60 and over or are disabled, and live in the San Juan District, please be sure to vote November 8th thru 11th at the Mullis Center or by mail. https://www.mulliscenter.org/howtovote
I have been involved with the Mullis Center for 20+ years and the Center is very dear to my heart. Please consider my recommendations for the District Committee:
Current Chairperson: Stephen Shubert. Along with this position, Stephen serves as San Juan Island Representative to the Northwest Regional Council (for seniors) attending off island meetings. He also delivers home delivered meals. During the last 2 years, Stephen has completely restructured the Mullis accounting system, working along with the CPA, Orcas and Lopez, so all three islands are reporting under the same 501©3 and using the same chart of accounts. No small feat! Please re-elect Stephen.
Current Secretary: Nancy Geist. Nancy is an invaluable volunteer. She works in the office, is the assistant cook for Whatcom Nutrition (paid position), handles the membership for the Center and pretty much anything else that no one wants to do. Nancy was also Volunteer of the Year for 2019. Please re-elect Nancy Geist.
Current Treasurer: Patty Brightman. Patty took over this position when the current Treasurer had to step down for health reasons. Please re-elect Patty.
Other current Committee Members: Marty Huleatte, Terry Sanders and Dennis Busse. Please re-elect Marty, Terry and Dennis.
I would also like to recommend Clayton Banry, David Bayley, Alice Deane, Nancy DeVaux, Beth Helstien, Linda Chowdry, Susan Mazzarella, Nadine Sullivan and myself, Bonnie Sliger.
The last 2 years have been extremely trying for the Mullis Center and our seniors. I look forward to returning to the in person weekly lunches and other normal activities offered to our seniors and the disabled.
Respectfully submitted,
Bonnie Sliger