PIMC Welcomes New Family Physician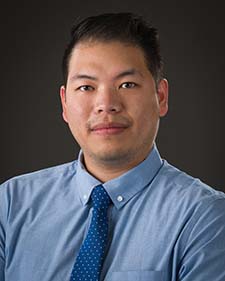 Friday Harbor, WA – Steven Hoang, DO, has joined the PeaceHealth Medical Group Family Practice at PeaceHealth Peace Island Medical.
Dr. Hoang comes to Peace Island from Spokane, Wash., where he recently completed a residency program through the University of Washington Family Medicine Residency Network. He earned his degree in osteopathic medicine from the University of North Texas Health Science Center College of Osteopathic Medicine in Fort Worth, Texas.
His professional interests include population health and care for the underserved, lifestyle and preventive care and sports and wilderness medicine.
"My practice philosophy is that the human body is capable of doing many wonderful things to keep us functioning from day to day, including self-healing" Dr. Hoang said. "My vision of medicine is to help you live the life that you want to. I chose medicine as a way to give back to the many people who have helped me on this journey."
Dr. Hoang grew up in Arlington, Texas. He speaks conversational Vietnamese, and in his spare time enjoys photography, snowboarding, cycling, traveling, PC gaming and urban and wilderness exploration.