San Juan County records state's second-highest voter turnout
Posted November 14, 2022 at 11:01 am by Jeff Arnim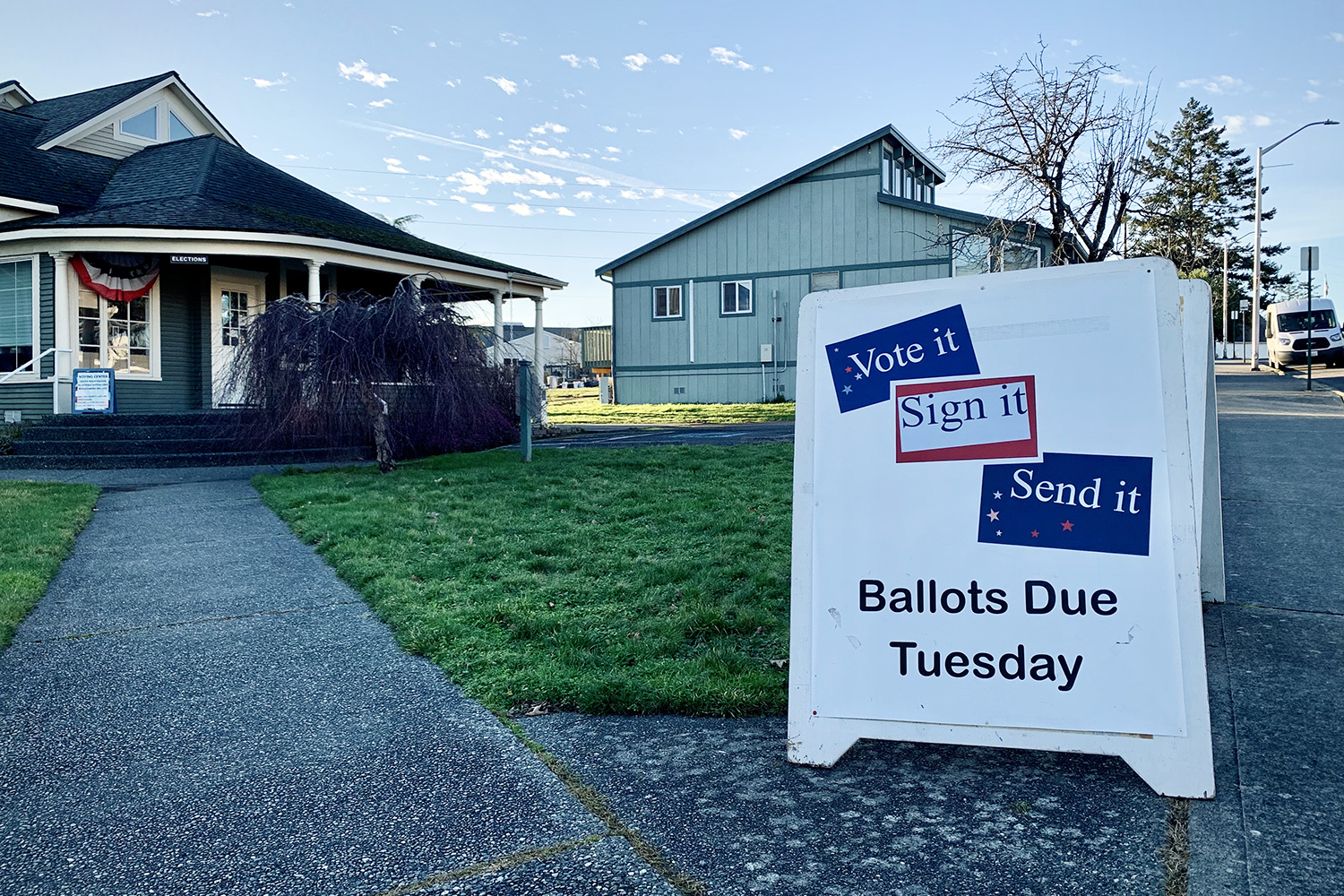 With sev­er­al sig­nif­i­cant elec­tions and propo­si­tions on the Nov. 8 gen­er­al elec­tion bal­lot, San Juan Coun­ty vot­ers made sure to have their voic­es heard. 77.6 per­cent of eli­gi­ble vot­ers returned their bal­lots by last Tues­day's dead­line, accord­ing to sta­tis­tics pro­vid­ed by the Wash­ing­ton Sec­re­tary of State.
San Juan Coun­ty's vot­er turnout rate was sec­ond in the state only to Garfield Coun­ty, where 78.7 per­cent of eli­gi­ble vot­ers took part in the elec­tion. San Juan has more than eight times as many reg­is­tered vot­ers (14,635) as Garfield (1,687).
The San Juan Coun­ty Elec­tions Office esti­mates that only 50 bal­lots are left to count for the Nov. 8 elec­tion. The Coun­ty Can­vass­ing Board will review the elec­tion results on Mon­day, Nov. 28 and will cer­ti­fy the results on Tues­day, Nov. 29.
You can support the San Juan Update by doing business with our loyal advertisers, and by making a one-time contribution or a recurring donation.