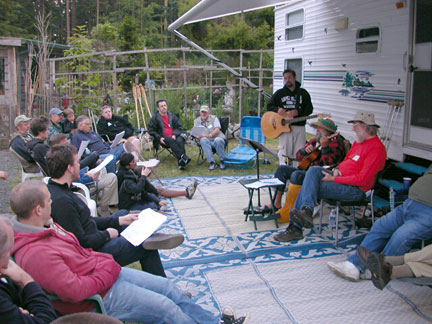 It was a cool Lopez Island/San Juan Island. connection that was made this past weekend, as men from two churches came together to build relationships and share life. Here's what happened: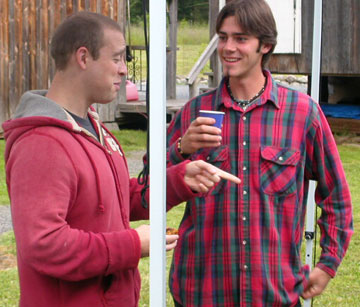 On June 22 and 23rd, there were 29 men, young and old, who came together for The Upside Down Invasion men's retreat on Lopez Island. We gathered at the home of Gerard Post Van Der Berg. Pastor Jerry Dupuis shared this move of God might be the FBI, Fellowship of Brothers between Islands.
Men were encouraged by Dave Browning to join Jesus on mission, which is the mission we embrace at Christ the King. Christ conversations continued to spread throughout the weekend from one man to another. The retreat was truly an expression of CTK, the multi-location church coming together, one worship center to another.