---
August 30, 2008
Francie Hansen to lead Saturday's last Family Art Day of the Summer!
Wynn from the Wescott Bay Institute wrote to let you know this is gonna be fun (everything Francie does is fun!):
Saturday from 11am to 4pm, join us at Westcott Bay Institute's Sculpture Park (located across from Roche Harbor airstrip) for a free, drop-in Family Art Day activity. Local artist and recycled-fashion extraordinaire, Francie Hansen, will guide us in a "Rapt in Wrapped" art activity.
Using yarn, driftwood, and whatever else we can dig up, we'll create mummies, totems, and other creations. Open to all ages. Come prepared to get creative and use your imagination! This is the summer's last Family Art Day, so don't miss it!
---
August 29, 2008
Is there anything Denise can't do?
Jill at the Presbyterian Church tells me they're putting Denise King to work (she already has a college & an occasional show to run):
Friday Harbor Presbyterian Church has been on this island for almost 150 years. During that time, music has been an integral part of its ministry. With that history behind her, Denise King is taking over the helm of the church's chancel choir. Community members know Denise as director of Skagit Valley College, San Juan Center and as a performer and director for San Juan Community Theatre productions.
It is not necessary to be a member of FHPC in order to sing in the church choir, just a desire to share your love and gift of music. In Denise's own words: "This singing group is open to singers of all ages and ability. In our 5:30-7:00 PM Thursday evening rehearsals you will not only learn the songs we will sing in worship services, but you'll enjoy a mid-week fellowship with other music-makers. By the end of our time together, you will be smiling. We will have a very merry time!"
Choir rehearsals begin September 4 at the church. Please contact Denise King at 378-9751 or at 5kings@rockisland.com.
What the kids are doing tonight....
Abby at Island Rec says you're invited:
Send the summer of '08 out with a blast. Join Island Rec at the San Juan Fitness Club on August 29th from 7-10 pm for hamburgers, refreshments, swimming, and so much more. This is one more chance to hang out with friends and cool off before school starts up again. This party is open to all teens ages 11-17 yrs. Cost is $10 per person and you can register at Island Rec before or at the door. Please contact Abby @ 378-4953 for more information.
Today's song....
The Flight of the Conchords are pretty clever...see what you think:
Quote
What has distinguished our ancestors? -- That they would not admit of tortures, or cruel and barbarous punishment.
But Congress may introduce the practice of the civil law, in preference to that of the common law...they will tell you that there is such a necessity of strengthening the arm of government, that they must have a criminal equity, and extort confession by torture, in order to punish with still more relentless severity. We are then lost and undone.
Patrick Henry, June 16, 1778
Virginia Ratifying Convention
---
August 28, 2008
Another new islander....
Just got a note from Victoria Compton that things are going well with baby Lily - here's more:
Liliana Elisabeth Compton (aka "Lily"), born August 7th, 2008, 4:31 p.m. 6 lbs, 12.9 oz, 19-3/4 in. She gained a POUND in her first 2 weeks!
In case I haven't talked to you in a while, she and I live on San Juan Island now, in WA State. I moved here in January to live in a small community where I know everyone, because it takes a village to raise a Lily on your own.
Everybody here is very excited about baby Lily! Andre the dog is doing his best dog-dad duty - he sleeps next to her crib and worries when she cries.
Baby Lily facts:
Favorite food: milk, but given her appetite, I think I could hand her a ham sandwich and she'd eat it.
Favorite board book: Good Night Moon
Favorite toy: Bear mobile
Favorite time of day: early afternoon
Favorite music: Frank Sinatra
Favorite stroller ride: anywhere, anytime

We're on the Today Show.....
On the travel section of the Today Show, Sandy Buckley tells me they mention that we are the place to go see whales - click here to see the segment (and yes, the host talks REALLY fast and says "Oh, my god!" a lot.) Kinda fun to see how other folks see us....it's neat they worked kayaking into the story. See what you think.
On the water, up north in British Columbia.....
Nan & Steve Simpson are up near Port Hardy & Port McNeil - here's more from their blog, including a review of the proper uses of bear spray..
Paddling changes.....
As the weather & days change, so do the paddling schedules over at Jackson's Beach... Amy Lou tells me that Thursdays they'll have adult paddle only, now, and that they'll combine the youth & kids' paddles on Tuesdays....here's their blog with more info.
One year anniversary.....
Ada at Mi Piace (the coffeehouse right above the ferry landing) is offering free coffee & one dollar cookies on Septmber 2nd to celebrate their one year anniversary, located inside the new Churchill building on top of the ferry landing. Starting the first, she'll be open from 7am to 4pm - drop on in!
Greta at the Theatre...
This Friday it's jazz great Greta Matassa at 8:00pm at the San Juan Community Theatre. Greta has been named the best jazz vocalist in the Northwest four times by readers of Seattle's jazz magazine, Earshot. Tickets: $20 for adults, $10 for student reserved, $5 student RUSH one hour before show. 378-3210.
The dog park opens next week!
Lori Stokes tells me the dream is now a reality:
Eddie & Friends Dog Park Grand Opening Announced: After more than a year of hard work by a small group of hardy individuals, and contributions from over 125 generous islanders, Eddie & Friends Dog Park will hold its Grand Opening on Saturday, September 6th, from 1:00 -3:00 p.m.!
Representatives of park co-sponsors Island Rec, Rotary and the Eddie & Friends Dog Park Steering Committee will make brief opening remarks, followed by a ceremonial "cutting of the leash" and open play time for the lucky dogs in attendance. For dog owners, there will be information available from local animal-related businesses, dog caricatures by renowned cartoonist Paul Chadwick, and a presentation about dog park etiquette from Downtown Dog's Jessica Ray.
Eddie & Friends Dog Park was made possible through the generosity of Browne's Home Center, which provided the two-acre parcel of land for temporary use. In appreciation, the park is named after the Browne's dog, Eddie.
The park is located between Browne's Home Center and the fire station on Mullis Street. There is off-street parking, and the site is totally fenced in using 6-foot field fencing, with a small section of the park fenced separately for use by small and/or older dogs. Park organizers have provided benches, trash receptacles, dispensers of biodegradable bags for dog waste, and a small gazebo for shelter on rainy days.
Everyone who has a dog - or just loves watching dogs play – is invited to attend the park's Grand Opening celebration.
Dog Park Steering Committee members are: Patricia Benton, Linda Browne, Liz Chadwick, Barbara Defalco, Elli Gull, Jack McKenna (liaison with Rotary), Debbie Pigman, Sharon Pigman, Sandy Rabinowitz (liaison with the animal shelter), Cal Ryan, Alisa Schoultz (liaison with Island Rec), Steve Simpson, Ken Sliger, Jim Stegall, and Lori Stokes.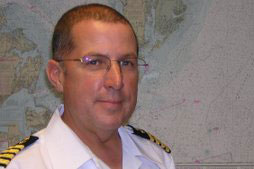 Get your Captain's License - now!
It starts next week - here's more:
Zenith Maritime has announced that Captain Richard Rodriguez will offer a Captain's Licensing Course for the Sixth Season in the San Juans. This year's course will be conducted the the in the meeting room above Paradise Lanes in September and October. In the past five years Capt. Rodriguez has qualified hundreds Coast Guard Masters (Captains.) Graduates are working in a variety of positions.
Captain Rodriguez is the primary Vessel Assist responder in the San Juan Islands and works spends over 150 days on the water each season. If you're a boater in the islands you are probably aware of his award winning BitterEnd Blog: CaptRichardRodriguez.blogspot.com
Zenith Maritime operates courses in the across the United States. The course focuses on teaching the material rather than test preparation. Zenith Maritime is a approved United States Coast Guard School and as such tests on site.
You can find out more about becoming a Licensed Captain by contacting Capt. Rodriguez at CaptRodriguez@gmail.com or 360-531-0698.
"Centennial Central!"
The folks at the Chamber of Commerce asked me to pass this on to you:
The celebration of the Town of Friday Harbor's 100th birthday has begun!
The Chamber of Commerce Visitor Information Center is the place to go for all Centennial information. We have a display area with samples of items for sale and where you can purchase them. We have give-away pins and pencils, notices about upcoming events, registration forms,etc. Our staff will answer questions or direct inquiries appropriately and will have the online calendar of events at their fingertips! New items will be added as the year goes by. Drop by the office or contact Sandy Baird or Debbie Pigman (378-5240) if you have items or information for our "Centennial Central" kiosk!

And....Centennial License Plate Frames are here! Purchase yours at the Chamber Office between the hours of 10am and 4pm. Only $5 each.
Feedback about the election process...
Earlier this week (click here, on August 25's posting), I remarked that I feel the Electoral College (not the Electrical College that Frankie Guard graduated from) doesn't work, as a way to elect presidents. My friend Dan Zaehring wrote in, in response:
Ian - I read your comment:
"The only (make that ONLY) election in the world in which it's mathematically possible to get more votes (by majority or plurality) and lose is the US presidential election. Sorry, sports fans - the Electoral College has gagged four times in 55 elections and given us a president selected by a minority."
and said to myself, "Huh?" How do you count the Prime Ministers of England and Canada to name just two?
Actually, other than the fact that the electors to the electoral college are capable of voting contrary to the votes of the populations who elect them (extremely rare), the presidential election mirrors the Congress. The two senators from Delaware have the same votes and status as the two senators from California. A law has to pass muster both in the population-oriented House as well as the States-oriented senate. Likewise, the electoral college system requires a candidate to have widespread regional appeal. Purely numerical voting has the danger of several concentrated urban areas determining the election.
So there's my soapbox.
Another new islander....
Heather Belt and Ed Tucker (and sisters Nayaleah (9) and Ariana (4) welcomed baby Phaedra Rose to the island last month on July 8th...it was the second home birth for Heather, who is a doula. Congratulations!
Quote
"Do or do not... there is no try."
Yoda
---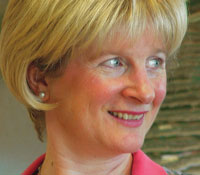 August 27, 2008
More from Cat....
When Cat Bordhi speaks, people listen. There's a nice interview online with Jennifer Akerman-Haywood & Craft Sanity....the podcast is clear & it was nice to hear an islander on the "radio."
Cat was heading to Grand Rapids, Michigan to talk about her best-selling knitting books. Download it & see what you think!
---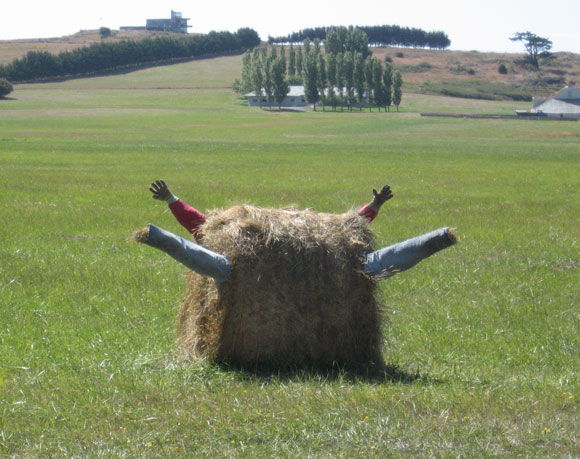 Hey! Hay!
Steve sent in the photo above for you & me (click on it to see the mega-version):
Hi Ian.

I enjoy reading the Update. I thought that you may want the attached photo, since it proves that there is a sense of humor present here on island. I spotted the image today along False Bay Road.

Keep up your good work.

-Steve Marler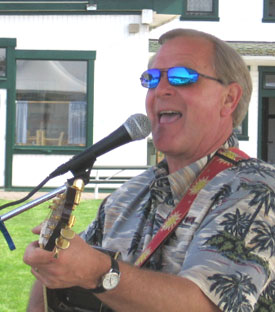 Dave Calhoun's back this weekend.....
Dave wrote to tell me his schedule for singing this weekend:
Hi Ian- Just a reminder that I'll be strummin' the Buffett and other Trop Rock songs this weekend on the island. Friday it's 3-6pm on the Roche West Lawn and 8-11pm at Hailey's Bait Shop. Saturday same schedule. Sunday Roche only, 3-6pm.
Hope you can drop by and say hi!
Dave Calhoun
More time to practice, dudes....
Abby from Island Rec reports:
Island Rec's Skateboard and BMX Jam was cancelled Sunday due to weather, but has been rescheduled for Sunday, September 14th. Registration forms can be attained in advance at Island Rec's office, online at www.islandrec.org, or on the day of the competition at the skateboard park between 11:00 and 12:00 pm. Cost is $10.00 per participant. Parent /Guardian signatures and helmets are required in order to participate.
Monday Night Football at the Peppermill....
It gets underway on the 8th with the Vikes & the Pack - here's more. See ya there.
The new school lunch program gets going next week - meeting tomorrow....
Linda Cobos & Maureen Marinkovich tell me the whole thing's pretty exciting, and there's a meeting from 4:30-7pm Thursday so you can check it out....here's more:
The new San Juan Island school lunch program will begin serving Sept 2nd. The initial seed money is provided by Connie and Steve Ballmer (CEO Microsoft), and their local partner, the San Juan Community Foundation. The funders wanted to make possible a program that would have community support, and so would have a good chance to succeed. SJISD's lunch program for this year had been cut down to only bag lunch for students on the federal lunch program, after budget cuts were forced by the school budget crisis last spring.
Chef Tom French of the Experience Food Project will be at the High School commons this Thursday 8/28 from 4:30 - 7:00 PM at a drop in informational forum for anyone who would like to ask questions and find out about our new school lunch pilot program. A presentation on the lunch program will happen during the forum, at 6:30.
For your convenience, there are going to be forms available during this drop in meeting (Thursday 4:30 - 7, 8/28) for parents of elementary, middle, and high schoolchildren to register for the federal free and reduced lunch program. Parents who would like to pay for a lunch card for their child will also be able to do that at this drop in forum.(Information about prepayment and registration is also sent with the back to school packets)
This drop in, informational meeting is a way to get to know Tom, get questions answered, and get a little of the back to school paperwork out of the way all in one visit.
Schedule, Thursday 8/28 High School Commons:
- 4:30 to 7 PM: Drop in meet & answer question forum with Chef Tom French.
- 6:30 to 7 PM: presentation by Tom French on the new school lunch
program.
- 4:30 to 7 PM: registration forms for free & reduced lunches, and
pre-payment for lunch cards will be available for parents wishing to sign
up for free and reduced, and to prepay for school lunch.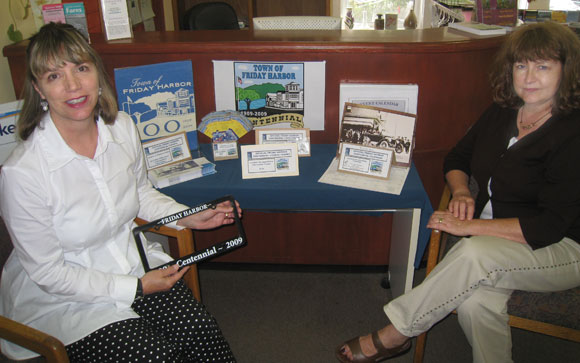 At the Visitor's Center downtown in the Chamber of Commerce's office, executive director Debbie Pigman (left) and Visitor Information Center Manager Sandy Baird show off the Friday Harbor Centennial license plate holder and their display as the celebration of the town's first hundred years gets going. Drop by & check it out!