January 20, 2009
Today is the day the impossible became possible.
Have a great day, and we'll check in tomorrow.
January 19, 2009
Slick....
Yep, that's ice out there this morning. And it's gonna freeze again tonight, so take it easy, willya?
Looking for a home....
Elaine Kitchen writes to say that she and her daughter Abby (you know, the girl who used to sing the National Anthem at ball games) are looking for someone to adopt their donkey (right, with Abby). She reports: "Although Jackie can be bashful and tends to hide in the woods, he is willing to tolerate human contact if the dog treats are good enough. Jackie needs a new home. If you are interested please contact us at 378-4065."
Quote
I look to a day when people will not be judged by the color of their skin, but by the content of their character.

I refuse to accept the view that mankind is so tragically bound to the starless midnight of racism and war that the bright daybreak of peace and brotherhood can never become a reality... I believe that unarmed truth and unconditional love will have the final word.
Martin Luther King, Jr.
---
January 16, 2009

Fundraiser for the Swim Team....
Paul Hopkins from the Fitness Club reports:
On Sunday, January 11, San Juan Island Fitness hosted a swim-a-thon as a fund raiser for the Swim Team. 31 swimmers ranging in ages from 8 to 60 (including the kids above) swam a combined 60,200 yards (34.4 miles) and raised nearly $2,500.00.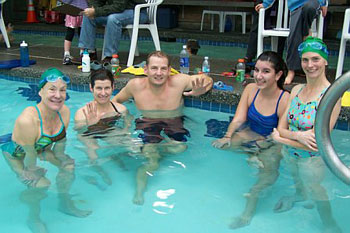 One group of five (right), including head coach Brenda Becket and swim team member Mindy Brandli, swam 5,000 yards individually. "It was fun" said Beckett, who is in her second year as head coach.
The entire team includes 32 elementary and middle school aged kids. They are divided into two groups; Orcas, the more experienced swimmers and Dolphins, those a little newer to swimming competitively. Practices are Tuesdays and Thursdays beginning at 3:15 p.m. The Public is welcome to watch.
Funds raised will be used to help with an off-island swim meet, dive clinic and other miscellaneous expenses. For more information about the San Juan Island Fitness Swim team, visit their web site at www.sanjuanislandfitness.com or call 378-4449.
Closing after this weekend....
Bettye tells me this is the last weekend for Boardwalk Bookstore...she's closing after the 19th so she can spend more time with her daughter Karen, who had a stroke a couple of weeks ago and is getting better at the Convalescent Center. All merchandise is 70% off, so you can help yourself out while helping Bettye & the store. See ya there!
Annual SSIS Asia Journey Dinner today
Spring Street International School invites community members to join them at a fundraiser from 5:15 to 8:30 p.m. Friday, January 16 at Mullis Center supporting Experiential Education and travel scholarships for high schoolers traveling to Thailand and India.
Enjoy a delicious Indian dinner (vegetarian options available!)
Dinner includes chai and dessert. There will be an entertaining video of past journeys and alumni interviews. Funds raised used exclusively for Travel Scholarships. Adults/$15 and students /$10. Tickets are available at the door or, in advance, by calling Evan Anderson at 378-4434.
Quote
The weak can never forgive. Forgiveness is the attribute of the strong.
Mohandas Gandhi
---
January 15, 2009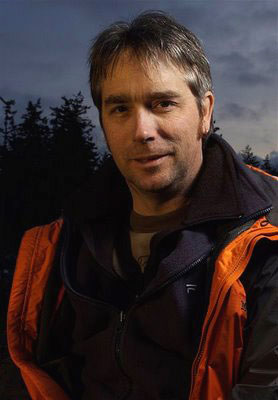 A picture a day keeps the heart pumping....
It's an ambitious undertaking - local web designer & photographer Tim Dustrude (right) is shooting & posting a picture a day for this whole year, and so far he's off to a great start.
Take a look at his blog, titled A Photo A Day. It rocks...
After the show....
By the way - after Ernest's shows on Friday & Saturday at the Community Theatre, you're invited to step into the Gubelman Theatre and join Ernest and the cast for complimentary cookies and ice cream - a great chance to keep celebrating the island's talents!
Alex bares all...
The Update is a family online rag, but as you know, we'll do anything to bump up readership. Here's Alex, as a jaybird. Artistically done, of course.
More Happy New Year's....
Cynthia from the Prevention Coalition just posted a zillion pictures from the New Year's Party at the Mullis Center - check 'em out & see who you know!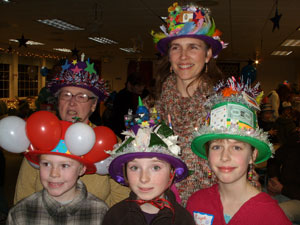 She writes more:
Hats, hats, and more hats were a huge hit and a super creative way to bring in the New Year. Island Rec once again organized a fantastic event for everyone of all ages to come together for lots of fun and entertainment. Bingo, Bunco, Trivia, and Twister for games. Beading, drawing, and healthy choices resolutions. Centennial photo shoots were a well appreciated activity with a great memento for the evening. Stop, Drop, and Rock provided entertainment at "midnight." The success of this year's event is due to the great volunteer force that helped to make the evening happen: Leos Club, Kiwanis Club, Soroptomists, and the San Juan Community Theater. The annual drug and alcohol free event is sponsored by the San Juan Island Prevention Coalition.
Passing....
When Mary McDowell Hansen passed away last month, the Samish tribe lost someone who was a grandmother to all...here's a moving report about her written by Richard Walker for Indian Country.
Please pass it on!
It's a call to action for Monday's holiday...Janet Thomas has more (and you can click on the picture for a larger version):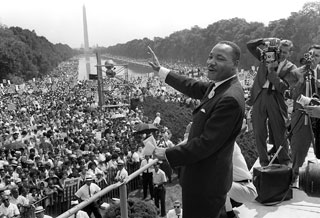 This year, Martin Luther King Jr Day, is being seen nationwide as a day of service in which action in the community is emphasized as well as the tradition of honoring the man who gave his life on behalf of freedom. An invitation is extended to everyone in our community to lend a hand in service throughout the day in whatever way they feel inclined--help out a neighbor, pick up garbage at the beach, walk a dog at the Animal Shelter. Opportunities abound!
For those wanting to participate in a specific group activity, here in Friday Harbor we are planning an afternoon of service in support of the organizations that support us all--the Mullis Communty Center, the Food Bank, and the Family Resource Center. We will meet at the parking lot of the Mullis Center at 2 p.m. on Monday, January 19 for two hours of work in the area.
At 4 pm we will all gather together for a song-circle at the Mullis Center, for a reminder of
Martin Luther King, Jr's Dream, and for hot chocolate and hot cider.
Everyone is invited for song and celebration of hope!
Please pass it on!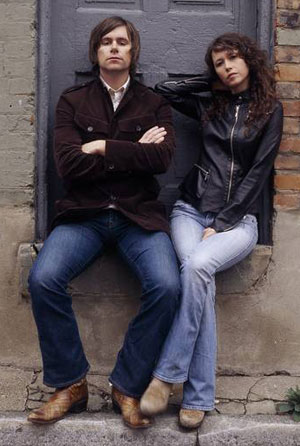 More for Dr. King....
I don't believe this song by Pete Seeger (entitled "Dr. King") has been covered by anyone before, but Sarah Lee Guthrie & Johnny Irion do a great job on it. Give it a listen here; and here's their website as well, where you can get their new, well done, well-received CD.
I was kid in the middle of all the commotion in Montgomery of '65 (mentioned in the song), and I sure hope that what was accomplished then is neither lost nor forgotten. Look around - we're not done yet.
Down in Alabama 1955
Not many of us here tonight were then alive
A young Baptist preacher led a bus boycott
He led the way for a brand new day without firing a shot
Don't say it can't be done
The battle's just begun
Take it from Dr. King
You too can learn to sing
So drop the gun
Oh those must have been an exciting 13 years
Young heroes, young heroines
There was laughter, there were tears
Students at lunch counters
Even dancing in the streets
To think it all started with sista Rosa
Refusing to give up her seat
Song, songs, kept them going and going
They didn't realize the millions of seeds they were sowing
They were singin in marches, even singing in jail
Songs gave them the courage to believe they would not fail
We sang about Alabama 1955
But since 9-11 we wonder will this world survive
The world learned a lesson from Dr. King
We can survive, we can, we will
And so we sing
Quote
"I am reminded of many canoe trips I have taken in my lifetime. Those who start down a water course may be strangers at the beginning, but almost friends at the end. There were strong head winds to overcome and there were rainy as well as sun drenched days to travel. The portages were long and many and some were very strenuous. But there was always a pleasant camp in a stand of white birch bark and water concerts held at night to the music of the loons and inevitably there came the last campfire, the last breakfast cooked over last night's fire and the parting was always sad.
"And yet, in fact, there was no parting because each happy memory of the choice parts of the journey – and of the whole journey—was of a harmonious united effort filled with fulfilling and beautiful hours as well as dull and dreary ones. The greatest journey I've made has been with you, my brethren, who were strangers at the start but warm and fast friends at the end."

William O. Douglas. Supreme Court justice & native of Washington state
---
January 14, 2009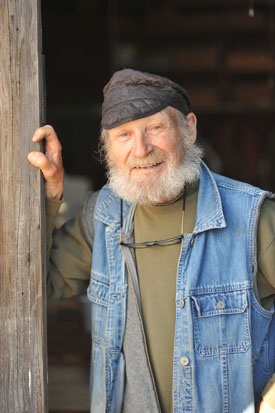 A tribute to our friend & island treasure.....
When I was first in a show with Ernest Pugh back in 1995, I found him witty, silly, charming, direct & one of the smartest folks I've met. And...we found out he was at Vanderbilt University at the same time as me - he was studying & I was getting born. (I'm not sure where Vandy alums Jim McNairy or Lindey Spaulding were during this period.) Wow...I love how everything & everybody on the island is connected.
So, now, there's gonna be a show with Ernest's work in it this weekend. Here's more from Jan at the Community Theatre:
The Importance of Ernest honors the works of island playwright/actor Ernest Pugh. Ernest wrote his first play 18 years ago for the first ever Island Playwrights Festival. Since then, he has submitted plays for the Festival almost every year
"Ernest has charmed audiences in countless productions, always stealing a scene or two along the way," said Director Susan Williams. "Now we're celebrating what the man has written–and he has written a plethora of material for our local stage."
The tribute will contain scenes from many of Ernest's works– Miss Dixie's Boarding, The Return, Reflection and A Moon wheel Romance. Featuring emcee Therese Finn, Susan has gathered several island actors for the tribute: Lorie Narum, Julie Green, Dorian Oliver, Daniel Finn, Lin Pearson, Pat Rishel, Julie Laidlaw, Warren Baehr, Natalie King, Doug Shirmer, Greg Hertel, Shannon Kelley, Patti Bair, Gretchen Gubelman, Kamala Chambers, Tanja Williamson and Marnell Witte.
Ernest, of course, will be there. "I can experience grand delight," he said, with the usual twinkle in his eyes.
Passing....
I just heard that my old friend Marta Iverson passed away Tuesday morning....she and I worked on a school levy campaign a few years ago, and you'll never find a brighter, sweeter, funnier person to work with. All the best to Genevieve & Steffan & Jeff...it's gotta be a hard time, especially for the kids.
Here's the note I got from Steffan:
Marta Kristin Anderson Iverson, born March 19, 1959, died Tuesday morning, January 13, with family and friends, of ovarian cancer. Open house memorial at the family home, 354 Erickson Drive, Saturday January 17, 3 pm.
Also, I heard that FHHS student Carlos Tapia's step-father passed away in his sleep a couple of nights ago. Keep Carlos & his family in your thoughts & prayers.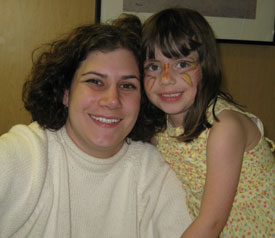 Where's the cell phone coverage?
I got this note from my pal Shannon (right, with her ace kid Joanna), and told her I'd ask you & maybe post some of the replies....just drop me a quick note at the address below:
Hi, Ian-
I'm thinking of switching cell phone providers, and wanted to know if other islanders had some raves, rants, or recommendations for the quality of coverage, service, and cost of plans. I'm willing to bet I'm not the only one who's wondering what everyone else is using. How about asking folks on your website, and posting the results? I'd love to hear.
Thank you,
Shannon Evans
That Thursday night punch card contest....
Remember the contest in December - you go around with your punch card & get it punched by all the businesses on it - then see if yours is drawn? Here's the winner, from the Chamber of Commerce:
Punch Card Winner! The late night shopping Holiday Punch Card Activity Winner is Allison Posenjak! Allison wins a gift basket full of gifts from businesses who participated in our late night shopping contest held during the Christmas Holidays.
A break for locals.....
The Hotshop & Flavor Emporium (run by Eddie) gives a 10% discount off everything in the store to locals. They also pass that on to visitors and friends of locals that come into the store.
The ferry meeting is tomorrow....
From Amanda L, on Richard Rodriguez's blog: The WSF plans are unacceptable. Here's more.
From the WSF: WSF is holding public hearings on the draft long-range plan for the ferry system. The hearings are an opportunity for the public to learn about the proposed plans and to provide feedback. The draft plan is available on the WSF webpage. Public comments received will help form the final plan, which will be provided to the State Legislature on Jan. 31. The format for the hearings is a 30-minute presentation followed by a 90-minute public comment period. The public meetings in your area will be:
Thursday, Jan.15th, 11:35am-3:30pm
Aboard San Juan's Inter-Island Ferry
Thursday, Jan.15th, 6:30-8:30pm
Anacortes-Fidalgo Senior Center
1701 22nd St.
Anacortes

Playwrights Meeting....
The San Juan County Dramatists are meeting from 5:15 to 6:30pm on Thursday in the SJI Library conference room - here's more about them.
And here's more from Gray Cope:
Centennial Plays - Opportunities for County Writers: Merritt Olsen, executive director of San Juan Community Theatre, will discuss the Friday Harbor Centennial Plays Project and related workshops for the 2010 Islands Playwrights Festival. Regardless of writing experience, everyone is encouraged to attend. The time is Thursday, January 15th, 5:15PM to 6:30PM at the San Juan Island Library Meeting Room and is sponsored by the San Juan County Dramatists group. The SJC Dramatists support county writers in creating new works for the stage or other mediums.
Merritt and the staff at San Juan Community Theatre have pulled together full grant funding to support a development process of new works from concept to performance at the 2010 County Playwrights Festival. To support this process The Roadside Theater Company will be coming to the San Juan Islands to perform and share their knowledge of community story and play development. Roadside Theater is currently creating a body of drama based on the lives of Appalachian people and collaborating with others nationally who are dramatizing their local life and history.
Merritt will also discuss play writing workshops by renowned author and playwright Mark Dunn scheduled during the 2009 Playwrights Festival next month. Based on his love of literature and drama, Mark Dunn will provide stimulating and fulfilling workshops for local dramatic writers.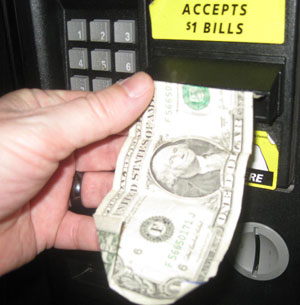 Dollars that work....
I took that picture last night on the ferry, because I was surprised - I put that raggedy dollar in the coffee machine, punched all the right buttons to make the coffee, and then the machine spit the buck back out. I put it in twice more, and then it stayed in.
It's better now....
One of the great things about living here, now in 2009 is that getting pregnant isn't a death sentence....did you know that in 1900 the leading cause of death for women was having a baby? Childbirth complications are still a problem in some countries, though....here's more.
What about the Sidney ferry?
The good folks at the Anacortes Chamber of Commerce are getting involved with efforts to make sure the ferry (which has run for 51 years) continues....here's more, from them:
As you may have read recently in the news, the Governor issued her proposed budget earlier this week. To meet a projected deficit of some $6 billion, one of the many cuts involved the Anacortes-Sidney ferry run. Her proposal is that the international run would occur in 2009 but would cease with the end of summer sailing. There would be no international run beginning in 2010.

Maintenance of this run is key to the continued vitality of the Anacortes Economy and a key element in the chamber's legislative agenda. A study commissioned by EDASC which was released last July concluded that the run supports 1,470 jobs with over $30M in annual payroll and nearly $126M in annual spending. The report further concluded that ferry activity generates approximately $4.6M in annual taxes, an average of $45/rider. This is an economic stimulus that we can't afford to lose.

To that end, we will be implementing a comprehensive Save Our Ferry (SOF) campaign, beginning early January. This will involve the chamber, city, EDASC, Sidney, ferry advisory committee, and other interested constituencies. Contacts have already been initiated with key legislators. The chamber will take an active role in planning and follow-up, specifically for the hearings and testimony that will ultimately decide the run's fate.

The SOF will take both financial resources and manpower. If you are interested in getting involved in this campaign, either financially or personally, please contact the chamber office (293-7911). The reality is that legislators want to hear from individual business owners and the effect that proposed changes make on their livelihood. You are key to our success.
Mitch Everton, Anacortes Chamber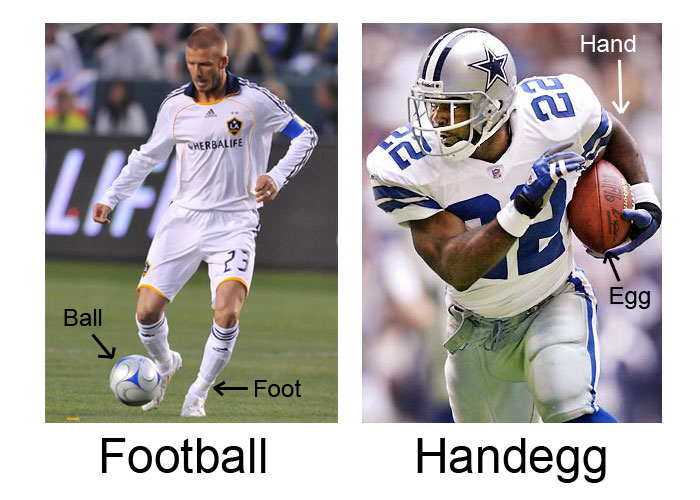 What it's called...
As teams head to the Super Bowl & American football fever rises, does it ever bother you that we call it football? The rest of the world (like, all of it) uses their feet to move the ball, which is both tricky & cool, while we carry a banana-shaped ball around, rarely using feet except to get rid of it.
Actually it looks more like an egg, doesn't it? And we use our hands. So there.
Are you gonna be in the Arts Fair?
Debbie says you need to sign up soon:
Call for artists for the 2009 San Juan Island Summer Arts Fair, July 18 & 19. Applications for acceptance as an artist in our 2009 Summer Arts Fair are due by March 16.

To get your application, please Contact the San Juan Island Chamber of Commerce by email, chamber@sanjuanisland.org, or phone, (360) 378-5240.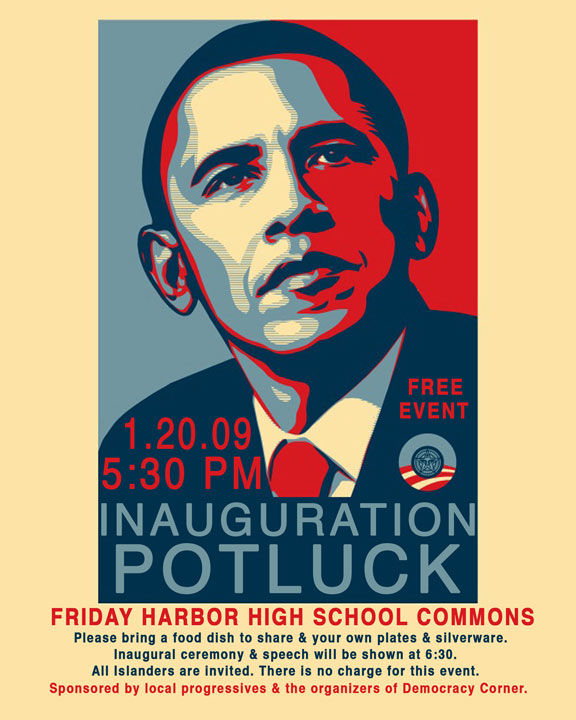 Quote
There are many who lust for the simple answers of doctrine or decree. They are on the left and right. They are not confined to a single part of the society. They are terrorists of the mind.
A. Bartlett Giamatti
---
January 14, 2009
Making families stronger.....
Gail works at the school district & I asked her if anything cool is happening - here's her report:
Hi, Ian!
Happy belated New Year to you! I have enjoyed reading your updates and seeing pictures about the weather. I keep meaning to get my camera out and capture some of the interesting views in our flood plains currently - I'm glad your reader/photographers are more on it that I...Keep up the good work!
Hey, I had some info I wanted to share with your readers about a dynamic family workshop we are offering through the Family Resource Center. It is called Strengthening Families, and is offered for families with 10 to 14 year old kids. It is a 7 week course offered once a week in the evening for the whole family. We provide dinner, a parent workshop and child workshop and then the family comes back together for interactive family activities. It is renowned for building stronger family communication, and preventing risk behaviors in teens. It begins Thursday, January 22nd and cost only $20 for seven evenings!
If your readers want to know more they can contact me at the Elementary School at 370-7359. It's just the thing to jump start positive family interactions in the new year and I hope there are plenty of families to take advantage!
Best to you,
Gail

DSK gets ranked as one of the best ....
Discovery Sea Kayaks was ranked by National Geographic Adventure Magazine as one of the BEST TRAVEL COMPANIES ON EARTH for the second year in a row. Way to go, guys! Here's more from Jason's blog.
Getting to know new neighbors....
There's a woman named Anita who is moving here from Seattle - here's more from her blog.
Off to Olympia....
Kevin Ranker dropped by last week on his way to his new job as State Senator...Kevin has already defied the odds by becoming the first islander to get elected to the legislature in over fifty years, but now has the even more daunting task of try to get a budget with a $6 billion dollar deficit to work...here's more from the Seattle P-I.
Quote
Deficiency motivation doesn't work. It will lead to a life-long pursuit of try to fix yourself. Learn to appreciate what you have and where and who you are.
Wayne Dyer