Island Jobs
To add your job open­ing, send a mes­sage to edi­tor (at) sanjuanupdate.com. For $30, we'll post a descrip­tion of up to 200 words along with your logo, and we'll run it for 30 days. We'll also announce the job on the main page of the Update.
---
Office Manager
WSU Exten­sion is hir­ing an office man­ag­er for San Juan Coun­ty. Duties include pro­vid­ing admin­is­tra­tive and fis­cal sup­port to the coun­ty pro­grams includ­ing 4‑H, Agri­cul­ture, Mas­ter Gar­den­ers, and Nox­ious Weeds; estab­lish­ing and main­tain­ing fis­cal record keep­ing sys­tems, coor­di­nat­ing pur­chas­ing func­tions and expen­di­ture con­trol, bud­get rec­on­cil­i­a­tion, com­pil­ing fis­cal reports, mon­i­tor­ing grants, and per­form­ing oth­er relat­ed duties as assigned; pro­vid­ing sup­port for office out­reach and report­ing by assist­ing with design of fly­ers, pub­li­ca­tions, web­site, social media, and press releas­es; man­age sup­ply and equip­ment inven­to­ry and office sys­tems. Pro­vide pro­gram coor­di­na­tors and coun­ty direc­tor with sup­port in facil­i­tat­ing out­reach to diverse com­mu­ni­ty populations.
To apply, vis­it the WSU jobs web­site, posi­tion num­ber R‑7372. For ques­tions, con­tact Coun­ty Direc­tor Brook Brouw­er at brook.brouwer@wsu.edu. Exten­sion employ­ment is avail­able to all with­out dis­crim­i­na­tion. WSU is an EO/AA edu­ca­tor and employer.
Post­ed Nov. 10
---
Utility Worker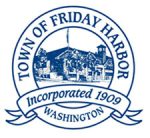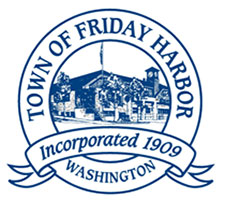 Join and grow with the Town of Fri­day Har­bor Pub­lic Works organization!
This is a fan­tas­tic oppor­tu­ni­ty for per­sons seek­ing an entry-lev­el job with sta­bil­i­ty, prospects and ben­e­fits. The Town is seek­ing to find long-term employ­ees and will pro­vide on the job train­ing. The Town pro­vides com­pet­i­tive ben­e­fits includ­ing health, vision, den­tal and retire­ment packages.
The Town of Fri­day Har­bor has an imme­di­ate open­ing for a util­i­ty work­er for the Town Streets Depart­ment. The begin­ning pay range for this entry lev­el posi­tion is Step 1–3 at $23.95 to $26.54 per hour (DOE). The suc­cess­ful can­di­date must have a valid Wash­ing­ton State driver's license and the abil­i­ty to obtain com­mer­cial driver's license endorsement.
The full job descrip­tion and employ­ment appli­ca­tion is avail­able at Town Hall, 60 Sec­ond Street or on the Town web­site. This posi­tion is open until filled with inter­views begin­ning immediately.
Post­ed Nov. 5
---
Front Desk Manager
Cold­well Banker San Juan Islands is seek­ing a per­son to ful­fill the role of Front Desk Man­ag­er. Year-round full-time posi­tion with paid fed­er­al hol­i­days, vaca­tion and sick leave. A pos­i­tive, pro­fes­sion­al atti­tude, and friend­ly demeanor is a must. Mod­er­ate lev­el of com­put­er skill and gen­er­al office skills required. Pri­mar­i­ly tele­phone answer­ing, client greet­ing, main­te­nance of office sup­plies, sched­ul­ing, data input, pop­u­lat­ing tem­plat­ed office brochures, and use of sev­er­al com­put­er pro­grams. Pro­fes­sion­al office environment.
Sub­mit your resume and cov­er let­ter to Cold­well Banker San Juan Islands, Des­ig­nat­ed Man­ag­ing Bro­ker, Jaco­ba Porter, at transactions@sanjuanislands.com or call 360–378-2101. Pay $20–22 per hour, depend­ing on experience.
Post­ed Nov. 3
---
Trustee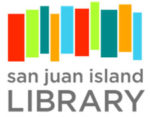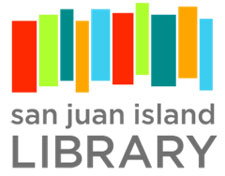 Love your library? Join the San Juan Island Library Board of Trustees! The Board of Trustees is seek­ing can­di­dates to fill a vacan­cy on the five-mem­ber library board. The non-paid term of office is from Jan. 1, 2023 to Dec. 31, 2027, and the trustee is eli­gi­ble for re-appoint­ment to anoth­er full five-year term. Rec­om­men­da­tion will be sub­mit­ted by the cur­rent Board of Trustees and the appoint­ment made by the San Juan Coun­ty Council.
The San Juan Island Library is in a dynam­ic time of library ser­vice. The Library and its staff evolved to cre­ative­ly pro­vide library ser­vices to patrons dur­ing COVID-19, and are suc­cess­ful­ly offer­ing a mix of hybrid, in-per­son, and online ser­vices. This year, the trustees' focus has been on the pas­sage of a bond issue in the Novem­ber gen­er­al elec­tion to help finance the devel­op­ment of a new library build­ing. Depend­ing on the election's out­come, the focus of the Board will include a mul­ti­tude of activ­i­ties relat­ed to the new library project, includ­ing fund­ing, design, con­struc­tion, and engag­ing the com­mu­ni­ty in the process.
View the full job descrip­tion.
Offi­cial let­ters of inter­est and qual­i­fi­ca­tions should be sent to the Board of Trustees, San Juan Island Library, 1010 Guard St., Fri­day Har­bor, WA 98250. Alter­nate­ly, let­ters and qual­i­fi­ca­tions may be sent via email attach­ment to bsharp@sjlib.org. All sub­mis­sions must be received by Fri­day, Nov. 15 in order to be con­sid­ered for the position.
For more infor­ma­tion con­tact Bar­bara Sharp, Library Trustee, at 360–472-0148.
Post­ed Oct. 31
---
Customer Service Representative
Are you good with peo­ple and like work­ing with a team? Are you good with a com­put­er and a smart­phone? Do you know how to use Microsoft Office, add a post to Face­book, or check out a shared Google dri­ve doc­u­ment? Are you will­ing to learn? Can you adapt when things change on you quick­ly? Can you bring new ideas to the table to make our team more efficient?
If this sounds like you, then Inter Island Propane has the job open­ing for you. We are an estab­lished local propane com­pa­ny that sup­plies and ser­vices LP gas to all of the San Juan Islands. Our main office is in Fri­day Har­bor. Full-time flex­i­ble hours, com­pet­i­tive wage, com­pa­ny ben­e­fits and cool team mem­bers. Please send us some info about you to donnygalt@gmail.com.
Post­ed Oct. 29
---
Sewer
Do you love to sew?
San Juan Can­vas is look­ing for an expe­ri­enced sew­er to help out in a part-time capac­i­ty of 12–20 hours per week when the shop is open. The job con­sists pri­mar­i­ly of bag mak­ing but includes some boat can­vas repairs and sail repairs. Sewing is done on mul­ti­ple indus­tri­al sewing machines and does require some floor work, lift­ing, and man­u­al dex­ter­i­ty. Cre­ativ­i­ty a plus. No smok­ers please.
Con­tact Derek or Lau­ren at San Juan Can­vas locat­ed in the Port of Fri­day Har­bor — thecrew@sanjuancanvas.com or 360–378-4119.
Post­ed Oct. 19