Island Jobs
To add your job open­ing, send a mes­sage to edi­tor (at) sanjuanupdate.com. For $30, we'll post a descrip­tion of up to 200 words along with your logo, and we'll run it for 30 days. We'll also announce the job on the main page of the Update.
---
Volunteer Coordinator
On Sacred Ground seeks a Vol­un­teer Coor­di­na­tor for its island mar­ble but­ter­fly pro­grams — some­one pas­sion­ate about con­ser­va­tion who has:
Exper­tise in envi­ron­men­tal stewardship
Expe­ri­ence work­ing with imper­iled species or in conservation
Knowl­edge of the San Juan archipelago's ecosys­tem and its human communities
The abil­i­ty to net­work effec­tive­ly, coor­di­nate between mul­ti­ple par­ties, and man­age mul­ti­ple com­pet­ing priorities
Proven lead­er­ship skills with a focus on vol­un­teer coor­di­na­tion, men­tor­ship and/or education
Will­ing­ness to dig in and get dirty in the field along with volunteers
The posi­tion is a con­tract job for approx­i­mate­ly 20 hours per week (hours vary by sea­son) and starts August 1. It's cur­rent­ly fund­ed for one year, $32 per hour, not to exceed 1,000 hours. Apply by May 31.
View the full job descrip­tion.
Post­ed May 14
---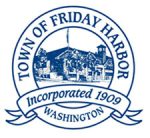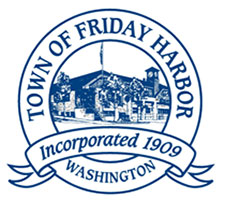 Refuse Collection and Support
Join and grow with the Town of Fri­day Har­bor! The Town is seek­ing pos­i­tive and ener­getic can­di­dates for the pub­lic works depart­ment. This is a fan­tas­tic oppor­tu­ni­ty for a per­son seek­ing an entry lev­el job with sta­bil­i­ty, prospects and benefits.
The Town of Fri­day Har­bor has an imme­di­ate open­ing for a col­lec­tion and sup­port per­son for the Town Refuse Depart­ment. The begin­ning pay range for this entry lev­el posi­tion is $22.70 to $27.87 per hour (DOE). The suc­cess­ful can­di­date must have a valid Wash­ing­ton State driver's license and com­mer­cial driver's license (CDL) endorse­ment or the abil­i­ty to obtain one with­in eight months of employment.
The full job descrip­tion and employ­ment appli­ca­tions are avail­able at Town Hall, 60 Sec­ond Street or on the Town web­site. This posi­tion is open until filled.
Post­ed May 14
---
Assistant Manager
Do you believe in the pow­er of Co-ops? Are organ­ic and nat­ur­al foods and prod­ucts some­thing you feel pas­sion­ate about? Do you have that get-up-and-go atti­tude and a love of work­ing with and for peo­ple who are envi­ron­men­tal­ly con­scious and appre­ci­ate sup­port­ing local pro­duc­ers? Does the thought of sup­port­ing our local econ­o­my add a lit­tle spring to your step?
If so, then come join the San Juan Island Food Co-op team as Assis­tant Man­ag­er. This per­son will sup­port and con­tribute to total com­pa­ny goals and objec­tives through col­lab­o­ra­tive efforts and will be respon­si­ble for assist­ing all oth­er depart­ments and the Gen­er­al Man­ag­er. Salaried posi­tion with benefits.
The San Juan Island Food Co-op is seek­ing a strong Assis­tant Man­ag­er to man­age and orga­nize cap­i­tal and facil­i­ty projects; main­tain ongo­ing and con­tin­u­ous inven­to­ry; sup­port and stand in for staff when need­ed; sup­port the Gen­er­al Man­ag­er; stand-in as team lead when the Gen­er­al Man­ag­er is not present.
Ben­e­fits include: Paid time off, med­ical insur­ance, 25% off gro­ceries, Port park­ing pass. Start­ing salary is $44,000/year DOE. Please call 360–370-5170 and ask for Shaké or apply online.
Post­ed May 6
---

Multiple Positions
Grow­ing, fast-paced sep­tic com­pa­ny now hir­ing for two posi­tions to assist with office duties and admin­is­tra­tive work. Posi­tions can be part time up to full time depend­ing upon your skills, pri­or expe­ri­ence and eager­ness to take on addi­tion­al responsibilities.
The can­di­date for the first posi­tion will answer phones, han­dle work orders, run errands, and oth­er mis­cel­la­neous office duties. This per­son does not need any expe­ri­ence, but must pos­sess com­put­er skills, be a quick learn­er, work well in a team set­ting, and have an ener­getic personality.
The can­di­date for the sec­ond posi­tion would assist with pay­roll, deposits, account receiv­ables, rec­on­cil­i­a­tions, month­ly sales tax returns, quar­ter­ly reports and year-end tasks. This per­son must have pri­or expe­ri­ence in book­keep­ing or a sim­i­lar role, be pro­fi­cient in Quick­Books, be able to meet dead­lines and have the abil­i­ty to work independently.
Start­ing wage varies from $22 up to $24 per hour, based on expe­ri­ence. If inter­est­ed, please sub­mit your resume and two ref­er­ences by email to starrexcavationandseptic@outlook.com or you can direct­ly drop it off at 640 Mullis Street, Suite 219. These posi­tions are on San Juan Island.
The dead­line to sub­mit resume and ref­er­ences is April 28.
Post­ed April 14