New Workshops at The Studio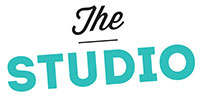 Happy New Year. The Studio wanted to share 3 new workshops that we are offering this January and February!
Sharalyn Lehman will instruct a Pilates for Runners workshop that will run for 2 Sundays. This workshop will focus on how to utilize Pilates to improve running, work on technique to run smarter and safer, and prepare tissues for loading. This is a great workshop for runner of all levels.
The Studio is also offering a 5-week Skiing and Snowboarding Conditioning workshop. This will focus on getting your body conditioned for the slopes so you are stronger, more effective and balanced. Angela Bonacorsi and Jennifer Horn will be working together to teach this workshop. Classes will include a combination of BOSU, TRX, Cardio, Core, Agility Training, Balance, Stretching & Pilates.
In February, Liz Nelson will teach a week long yoga Chakathron. This seven day yoga challenge is devoted to each chakra! Each class will focus on balancing a different chakra – starting with the Muladhara (root chakra) and going all the way up, ending with the Sahasrara (crown chakra). Each class will have designated asanas, essential oils and breath devoted to it's own chakra.
The Studio is super excited to offer these workshops to our community, and will have many more workshops to come this year. We expect these to fill fast so folks should register at www.thestudiosji.com or call The Studio at 360-378-1050 to reserve their space.