Journey of the Soul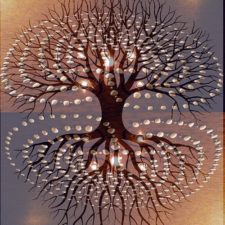 The positive aspects of change
Coming soon to Mullis Center: A program to educate people about the importance and positive aspects of aging and dying. We believe in honoring an individual's right to a peaceful passing.
This workshop will provide the knowledge and tools for you to make sound choices in life. It will refresh your preconceived conceptions about the final process. You will go away feeling empowered and inspired, both for yourself and for those people that you deeply care for.
Date: Saturday, June 15, 2019
Time: 1:00 – 4:00pm
Location: Mullis Community Senior Center, 589 Nash St, Friday Harbor, WA 98250
Fee: Free, donation welcome to Hospice of San Juan
Space is limited, contact us to register: events@hospiceofsanjuan.org or (360) 472-0322
Highlights:
Soul Navigation: Make sound decisions in life and have clarity of consciousness through the last passage in life.
Legal Considerations: Law and policy, right and advocacy, dying with dignity, etc.
Long Term Vision: Life after death, survival of the intangible self.
Workshop Description:
Going through the last passage in life with sound decisions and clarity of consciousness is something that we all wish for ourselves and our loved ones. Although this is a subject that is not commonly spoken about, it might well come across our mind since, after all, the ending of physical existence is only a natural process. Our expertise would be fostering skills that help people address their fears and concerns. Whether you would like to gain more legal clarity on your rights, or seek greater wisdom to embrace this transition from a non-materialistic perspective, this workshop will both calm and expand your mind.
We offer insights from evidence based research into the continuation of life after physical death. We will also discuss the nature of the intangible self, and offer examples of how people can embrace their soul journey at any stage of life or during terminal illness.
A valuable program for anyone who is interested in holistic ways of living, family or friends of people facing life-threatening illness, healthcare professionals, care-givers, and anyone who wishes to embrace the end of life process with grace and openness to spirit.
Presenters: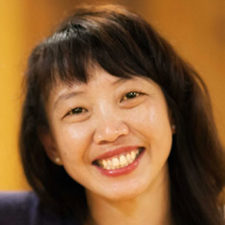 Katerina Wen, M.Ed. Dipl. Hom., received her masters in education from Antioch University. She previously trained in classical homeopathy. A renowned yoga teacher, Katerina has over 20years of yoga therapy and teaching expertise. She has created new methods to help people deal with severe disabilities, or cope with terminal illness. She conducts self-care programs for educators, care-givers, and health care-providers. Katerina's own near death experience along with her personal encounter with serious injury and illness gave her direct experience of the"end of life dilemma". Katerina shares her knowledge to assist others face these universal human challenges. Katerina has been serving the local hospice and the senior/special needs community in Friday Harbor since 2011.
Kathryn L. Tucker, JD.is Executive Director of the End of Life Liberty Project. Prior to that, Kathryn served two decades as Director of Advocacy and Legal Affairs for the nation's oldest and largest organization dedicated to protecting and expanding the rights of the terminally ill. She is also Professor of Law, Medicine & Ethics at the End of Life; guest lecturer at distinguished universities including Stanford, Harvard, and Yale. She is also a White Lotus trained yoga instructor, and teaches vinyasa flow yoga in Ojai, California. Kathryn will share insight on the current state of law and policy relating to end of life care, and what this means for patients and families. She resides between Lopez Island and Bend, Oregon.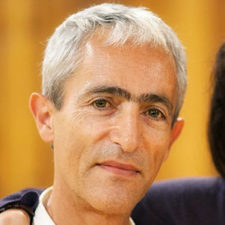 Nicholas Corrin, OMD.is a doctor of Oriental medicine, and an award winning author on the subject of spirituality. Born in the UK, he received formal education at universities in the US, Europe and Asia. Dr. Corrin has been in private practice in Washington state since 2001. He specializes in complex, hard-to-treat conditions as well as illnesses that have emotional or traumatic origins. His unique diagnostic ability and patented technique treat not just the physical body but also the soul of his patients. He shares extensive research on life after death (east and west), as well as insights drawn from clinical experience.