Donate To Gary Bowman Memorial To Support Wife Yvonne
Posted March 25, 2021 at 6:50 am by Tim Dustrude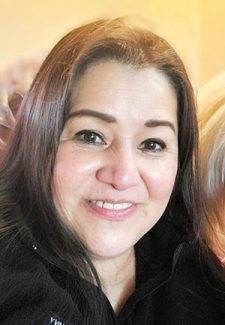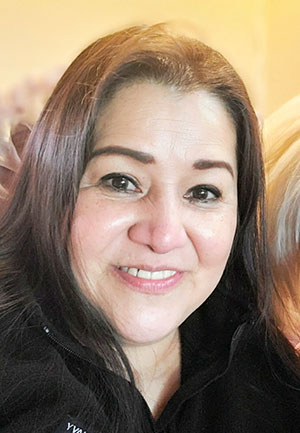 From orga­niz­ers
You sure­ly know our friend­ly, Fri­day Har­bor U.S. Post Office counter employ­ee, Yvonne Bow­man. She is always ready with a kind word and smil­ing eyes.
On Dec. 24, her beloved hus­band Gary Bow­man passed away due to an aor­tic dissection.
Gary did not have life insur­ance. This has been a dev­as­tat­ing loss besides a huge, unex­pect­ed finan­cial bur­den for Yvonne.
Yvonne has always felt the island com­mu­ni­ty was her fam­i­ly. You can feel her car­ing atti­tude when you see her.
Through­out the years, she has been a big con­trib­u­tor to San Juan Island char­i­ties in actions and deeds. Now, islanders can assist kind and gen­tle Yvonne.
Our goal is to raise $25,000 to help her over the next two years until she can receive Gary's Social Security.
There are four ways you can con­tribute to the Gary Bow­man Memo­r­i­al Fund at Ban­ner Bank:
Go inside Ban­ner Bank and make a dona­tion deposit to the fund.
Use the dri­ve-up win­dow and men­tion the Gary Bow­man Memo­r­i­al Fund.
After hours, use the out­door drop box near the dri­ve-up. Title an enve­lope with Gary Bow­man Memo­r­i­al and a note inside.
Mail a check to the Gary Bow­man Memo­r­i­al Fund, Ban­ner Bank, PO Box 909, Fri­day Har­bor, WA 98250.
Kind dona­tions of any amount, such as $10, $20, $50, $100 or more, are appre­ci­at­ed. The account was opened with the encour­age­ment of friends is only accessed by Yvonne Bow­man and she receives 100% of the dona­tions. Your gift will make a dif­fer­ence in the life of this won­der­ful woman. Her finan­cial strug­gle is real.
It is well known that islanders step up and help oth­er islanders in need. Now is the time. Thank you for your con­sid­er­a­tion and donations.
For more infor­ma­tion or ques­tions, please email orga­niz­er Marie D. at Benefit4Yvonne@gmail.com
You can support the San Juan Update by doing business with our loyal advertisers, and by making a one-time contribution or a recurring donation.