Click here for last week's news...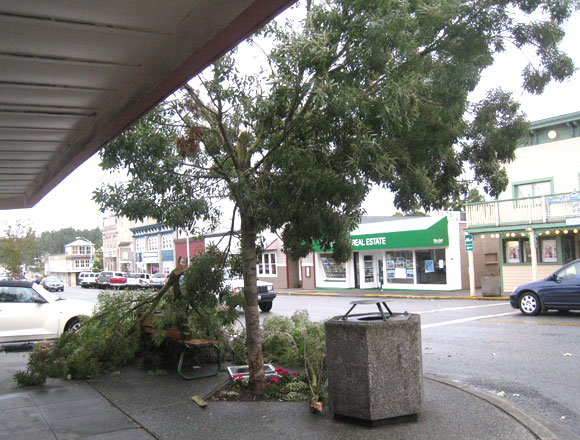 Last Saturday the tree in front of the drug store got the worst of the wind storm that accompanied all that rain...Town crews tidied up right away, but it's always sad to be missing part of the greenscape downtown. (photo by Josie)
October 10, 2008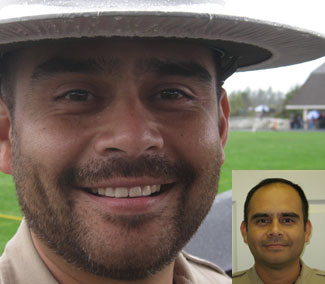 The beard growing contest continues....
That's what Felix Menjivar (right) looked like at last week's rainy football game.
More about the sonar in the Sound....
Looks like the Supreme Court has begun hearings related to the Navy's sonar testing off our westside - last time they did it, there was plenty of evidence it harms/destroys marine mammals. While a decision isn't expected till spring, it's good that at least it is under review. Here's more.
Gary's better....
Denny Sevier told me yesterday that he just saw & visited with Gary Bowman, who is back on the island and still recovering from that motorcycle accident back in June....Denny says Gary's moving well and was fun to talk to. Keep it up, Gary!
The Safety Fair is at the Fire Department on Mullis this weekend...
Make your Saturday plans now (it's fun for the kids, too!) - here's more.
Making dinner plans for Saturday? Think about this.....
Matt & Maureen Marinkovich are hosting a salmon dinner at their place this Saturday as a fundraiser for the Slow Food project...this one is specifically for raising money to send Chef Tom French to Italy for a conference. Here are the details.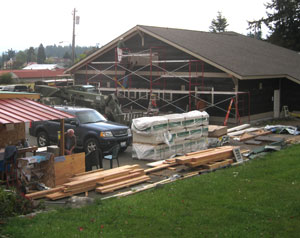 Just like an old-time barn raisin'.....
My friends at the Kingdom Hall (right) tell me there are gonna be a bunch of Jehovah Witneses from all over western Washington coming to help finish up the renovation there, all volunteers. As you've seen, they've already replaced the roof. Looks like the project is coming along pretty well.
Report on the Walking School Bus - 70 kids!
Susan Williamson reports that they'll do it again on Tuesday, and each Tuesday after that (the WSB is described in the Oct. 7th posting below):
Hey, Ian!
Thanks for the great set up for our success as the walking school bus delivered 70 children to school and back, along the two routes up and running. About 35 parents and community volunteers (including grandparents of walkers) chaperoned our bus load of walkers. The kids had a great time and Chef Tom French was waiting at school with fresh scones, fruit and juice for all.
The next day for the walking school bus will be Tuesday, October 14th. Every Tuesday this school year, you will be seeing the Bus in town. Anyone wishing to learn more about SaferoutesSJI including, routes, times and upcoming events can go to our site www.saferoutessji.org.
Thanks so much for your support!
Susan
Where that Nobel Prize came from....
It's been fun to read the local angle for Osamu Shimomura's Nobel Prize this past week...to add to that, here's an LA Times article that explains what they found in the jellyfish, and here's a 1995 article Liz Illg sent me that describes how Osamu did his research here in the 1960s.
Finally, here's the writeup from the Friday Harbor Marine Labs, which explains the discovery and their connection to Osamu's work:
Osamu Shimomura of the Marine Biological Laboratory in Woods Hole, Massachusetts; Martin Chalfie of Columbia University; and Roger Tsien of the University of California at San Diego won for the discovery and development of the green fluorescent protein GFP.
GFP was first observed in 1961- 1962, by Dr. Shimomura at UW Friday Harbor Laboratories. Much of his research on GFP took place at Friday Harbor Laboratories.
Since then, the protein has become one of the most important tools in contemporary bioscience, the foundation said. Using GFP, researchers have developed ways to watch processes that were previously invisible, like the development of nerve cells or how cancer cells spread.
In 2004, during its Centennial year celebrations, Friday Harbor Laboratories hosted an international symposium on 'Calcium-Regulated Photoproteins and Green-Fluorescent Proteins' honoring Dr. Shimomura. In attendance and presenting papers were his co-Nobel Prize winners, Martin Chalfie and Roger Tsien .
"I started the study of the Aequorea bioluminescence in 1961 with Dr. Frank Johnson, at the Friday Harbor Laboratory, University of Washington, assisted in various ways by Dr. Robert Fernald, Director of the Laboratory" said Dr. Shimomura in his presentation at the symposium.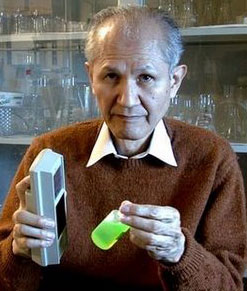 In the Friday Harbor Labs timeline that she developed for the Centenial Celebration in 2004, Claudia Mills wrote the following:
1961-1962 - Frank Johnson and Osamu Shimomura from Princeton isolate the calcium-sensitive photoprotein aequorin and a byproduct green fluorescent protein (eventually known as GFP) from the jellyfish Aequorea at the Laboratories. Dr. Johnson continues with this project through the 1960s and Dr. Shimomura continues to visit FHL during the summer to collect and purify aequorin for more than two decades. Aequorin, originally from Friday Harbor jellyfish, is eventually characterized, cloned and used in laboratories throughout the world as a highly sensitive calcium probe for studying the role of calcium in intracellular processes. The green fluorescent protein (GFP) is also eventually cloned and widely used as a genetic marker protein, making it possible to insert fluorescence-tagged proteins into cells and to produce entire organisms that fluoresce under UV illumination.
Friday Harbor Labs is extremely proud to have a long association with Dr. Shimomura and to have been part of his Nobel Prize winning research.
The Candidates' Forum is this weekend....
Still not sure whom to vote for? Swing by the League of Women Voters' forum this Saturday at 2:30pm to see what the people running have to say. Here are the details.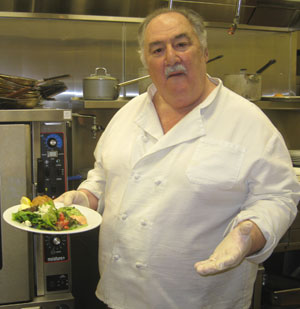 Roberto is back in action at the Village.....
When I first got here in 1994, one of the best restaurants in Friday Harbor was Roberto's, located in the spot on that little hill where the Hungry Clam is, now.
Well, as folks do, Roberto moved on from there to other things, but now he's the head chef over at the Village at the Harbour. I dropped in for lunch and to say hey, and he and Seanene welcomed me with an incredible salmon/greek salad lunch that took me back to the glory days of '94....heck, I'd want to live in a cool assisted-living place like that if that's how you get to eat.
Welcome, Roberto!
This workshop is for nonprofits....
Debbie from the Chamber says this is a good one - she says there have been some changes made to the filing regs for the 2008 IRS Form 990 with regards to nonprofits. Liz Illg, with Nonprofits Unlimited, is holding a workshop to help folks learn and understand these changes.:
Nonprofit Workshop - The 990 and You: Best Practices for Nonprofits. This two and a half hour workshop is being offered by Nonprofits Unlimited in partnership with the San Juan Island Chamber of Commerce and Karla Gulke, CPA.
Topics include recent changes that affect ALL nonprofits in filing their 2008 IRS Form 990, best practices for nonprofit financial recordkeeping, and what a board member should know about the organization's finances.
Executive directors, board presidents, board treasurers, and nonprofit bookkeepers are especially invited to attend.
Cost is $45/SJI Chamber members, $50/others. A second person from any organization is $10 off. The workshop is Friday, October 17 from 2:30-5:00pm at the Mullis Community Senior Center at 489 Nash St. in Friday Harbor.
Registration required. Call the Chamber at 378-5240.
Panel discussion this weekend.....
Here's the scoop for Sunday's presentation:
The Friday Harbor Group of Amnesty International, in conjunction with the Friends of the San Juan Island Library, invites your participation in the second of the three-monthly series of panel discussions in celebration on December 10th of the sixtieth anniversary of the adoption of the Universal Declaration of Human Rights by the United Nations General Assembly.
This second panel discussion, on Sunday, October 12, 2008, from 5:30 to 7:00 P.M. at the San Juan Island Library, is entitled, " Human Rights in Civil Society and Polity". The discussion will be devoted to Articles 12 to 21 of the Universal Declaration of Human Rights. The panel members will be Mr. Randall Gaylord, San Juan County Prosecuting Attorney, Ms. Sharon Kivisto, Editor of the San Juan Islander; Ms. Shannon Sword, San Juan Island Library Youth Services Assistant Director; Mr. Christopher Wolf, Friday Harbor Middle School teacher of social studies and current events and a member of the Friday Harbor Town Council; and a member of the Amnesty International Group Steering Committee.
Quote
I grew up in a very middle-class family in a very middle-class suburb of Minneapolis, and my parents taught me that paying taxes, while certainly no fun, was how we paid for the police and the Army, our public universities and local schools, scientific research and Medicare for the elderly. No one said it better than Justice Oliver Wendell Holmes: "I like paying taxes. With them I buy civilization."
Thomas Friedman
---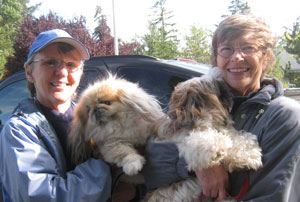 October 9, 2008
The blessing of the animals...
It was St. Francis' feast day on Saturday, and a number of folks showed up at the conveniently named St. Francis Catholic Church with their pets for the annual blessing of the animals. Rather than tell you the story, Josie shot some pictures of the day, so you'll get a nice feel for what was going on.
You'll see me in the pictures because I got to sing "Brother Son, Sister Moon," the song by Donovan from the film about Francis, which you can hear on this page.
Did you know.....
.....one of the guys who got the Nobel Prize this last week did his research in Friday Harbor ('cause we have jellyfish?) Here's more.
Quote
Men, in teaching others, learn themselves.
-Thomas Lodge

---

Whitney Porter (left, in white) delivers the goods late in the second half to score (right, ball in net) with support from Mandy Turnbull and Clara Brand. The girls beat North Sound Christian 5-2 to remain unbeaten in league so far this year as they start the second half of the league schedule. The girls play at home on Thursday.
October 8, 2008
Passing....
It was sad to hear of Elizabeth's passing - here's more from Kate Schuman:
Hi Ian - Elizabeth Burton, founder and longtime director of the San Juan Singers, passed away Oct. 1 at the University of Washington Medical Center. A full obituary can be found on www.sanjuanislander.com. A celebration of Elizabeth's life is planned for Saturday, October 11th, at 1pm at the Grange in Friday Harbor. Could you help us get the word out?

Thanks Ian,
Kate Schuman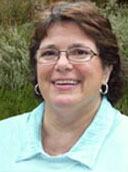 Ready to work for you....
When I first moved to the island in '94, I naturally got to know the other graphic designers on the island right away. One of the people I met back then was Alice Shull, who was working at a real estate company at that time. She moved on to become the layout person at Printonyx, where people came to know her for her friendly customer service and clean, colorful, balanced designs. Now she's got her own studio, and still doing great things (anytime you see the Community Theatre's posters, you get the idea), as you can see when you check her portfolio/blog.
How the sewer project coming along?
Debbie Pigman sent her observations along yesterday for me to share with you:
Sewer Project Update:
1. Second Street, Courthouse Area. There have been several delays that have prohibited this part of the project to be completed within the week-ish time frame that was first reported. Most recently, part of the sidewalk that was laid during the restoration process had to be dug up due to vandalism that occurred before the concrete set. Then the rain came in and no concrete could be laid. The contracted completion date for that section is October 15 (the work began earlier than scheduled due a delay in the work behind Cannery Landing, which freed up workers to move to another section of the project). If the weather cooperates, it could be completed before then.

2. Court Street. Drilling has begun and they are breaking up rock. Workers will start excavating rock on Wednesday. They are using Dexpan, an expansive agent rather than explosives to break up the rock. Even though this method takes a little longer, it protects the integrity of the structure of our historic Courthouse. Completion due date is October 14.

Guard Street Update (not part of the Sewer Project but I want to share this with you).
Completion is on schedule. Paving has begun. Paving should be complete in about 4 days and restoration should be complete several days after that.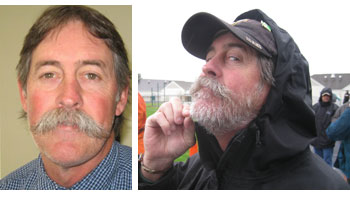 More beard growing....
Today's example of a fine job of beard growing for the Town's Centennial Beard Growing Contest, sponsored by Island Rec is FHES principal Gary Pflueger, who I saw at in the rain at Saturday's football game - looking good!
You can see all the beard growers on the Island Rec website where there's a gallery of them before they started growing 'em.
Quote
The older I grow the more I distrust the familiar doctrine that age brings wisdom.
H. L. Mencken
---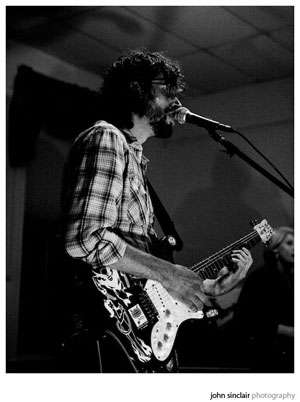 October 7, 2008
Sunday night it was a band called Spur playing at the Grange - you know 'em (like Jesse Kansanback, at right, along with Jonathan, Vail, and Kaitlin), so check 'em out in this slide show by local photographer John Sinclair. (You can give a listen on their MySpace page, too....here!)
The Walking School Bus gets going this Wednesday....
You know, I live 3/8 of a mile from the back gate of the elementary school, and for years walked my sons to school every day, from kindergarten to fifth grade. No big deal...it was a chance to visit with them, play word or math games as we walked, and a great way to start the morning. Loved it.
Not every parent gets a chance to do that, I know. So a group of parents is putting together a thing called the Walking School Bus with the intention of getting kids to get into the rhythm of walking to school & getting outside. Starts tomorrow! Here's the details, including the map.
Something you didn't know.....
A woman named Jennie came to visit the island & discovered that foxes like lunch meat.
Here's proof, on her blog.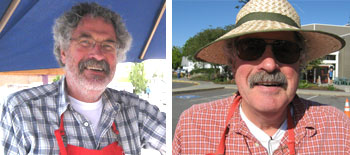 Beard growing contest in full bloom....
It's fun seeing all the folks who are growing beards for the Centennial in February...people like Guard Sundstrum started on Sept. 13 (right, before & after, with the latest picture when I saw him at Farmers Market on Saturday).
Sally at Island Rec tells me they posted the "before" pictures on their web site last week, so you can see the 56+ folks who are growing beards...this place is gonna look like 1909!
What to do with the crumb rubber....
It remains an issue, and it appears it hasn't gone away.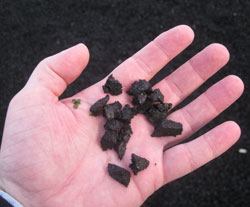 The School District's School Board voted on September 24th unanimously to keep the crumb rubber which provides the underlay of the new play structure at the elementary school, citing safety concerns because 80% of playground injuries happen because of falling. That part makes sense - I've walked & rolled on the stuff, and it makes a pretty good case for cushioning a fall. The board's thinking is articulated in this board report - take the time to read it.
Meanwhile, parents who are opposed to the crumb rubber are circulating petitions and have posted their concerns in a new blog that cites concerns related to the chemical makeup of the stuff, and the effects it has on kids, noting that EPA experts and others (including a few countries) oppose it. The local group opposing it has a plan for removing it, saying it would incur little or no cost.
This appears to be an issue that ain't going away.
Quote
Do not dwell in the past, do not dream of the future, concentrate the mind on the present moment.
Buddha
---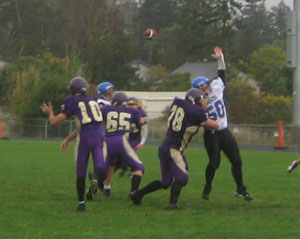 October 6, 2008
FHHS on a roll....
The football team rolled over visiting Seattle Lutheran 35-15 in the rain on Saturday (that's Michael Ausilio (#10) throwing downfield in the second quarter when the score was still 7-7). The smallish but loyal crowd stayed for the entire game, including the fourth quarter's torrent that drenched anyone who still had anything dry....great game on a great day that showed character by the kids AND their supporters. The team is looking good.
Meanwhile, up in the Nooksack Valley, the soccer girls continued their winning ways with a 3-0 win over the Pioneers for their second shutout in a row. They play North Sound Christian here tomorrow.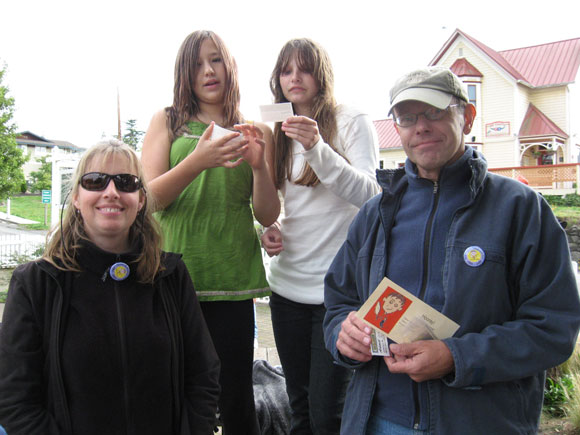 From Abby at Island Rec: Island Rec's Find Joe Friday, Centennial Mystery Hunt on Sunday October 5th was a huge success. There were 14 teams that came out to participate in an all around town scavenger hunt. Teams of 5 deciphered clues and completed challenges in order to find "Joe Friday" at Sunken Park. The top three finishers are as follows: First place - (from left) Wendy Pinnow, Alexa Jobe, Melissa Pinnow, and Karl Westerback. (photo by Abby)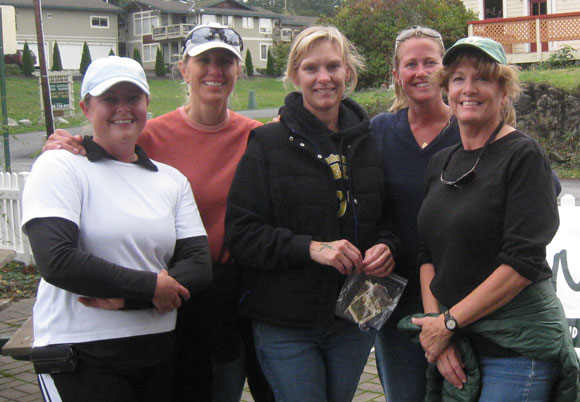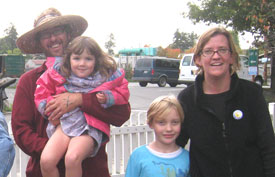 The second place team (above) was Leasa Burch, Laura Bolton, Michelle Mayer, Sara Galt, and Mary Ellen Foster. In third place (right) it was Elsa Dora Hull, Macallister Hull, Back: Amy Hull, Cole Hull (photo by Josie Cleland).

The top three finishers received prizes donated from The Doctors Office, Palace Theatre and King's Video. This activity was organized by Francie Hansen and Mary Kate Panaro, with the help of Friday Harbor Students.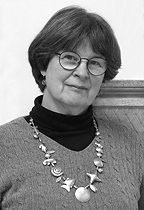 Great beading workshop at the Garuda & I....
I'm telling you now so you have a chance to sign up! It's on the 18th & it's the Woven Treasure Bracelet Workshop with Robin Atkins (left)...here's more.
The Transportation Summit was a success....
The information from the Summit has been compiled so more people can access it (especially those of us who had to work & couldn't go, but really care about the direction the County is going!
Here's more, from the Committee:
Results are available from the Transportation Summit Wednesday, September 17 at the San Juan County Fairgrounds.


Close to 200 people attended the first ever Transportation Summit on September 17, 2008 at the San Juan County Fairgrounds. Attendees were exposed to present and future transportation needs and challenges. They generated actionable ideas for improved transportation in the islands and began the collaboration to implement those transportation solutions. If community results are to come from the Summit it is the people who attended who will need to step up and organize around their particular issue. Some of the actions are individual (be a role model, each one teach two, etc.) and some of the actions will require legislative action or entrepreneurial creativity. We invite everyone who attended to continue the conversation and work together to find economically and environmentally sustainable multimodal transportation solutions for San Juan County.

An Executive Summary, presenter slides, session notes and session handouts (if any) from each session are available at www.islandway.org/transummit under the "Outcomes" button. Hard copies of all materials as well as videos of sessions and photos from the graphic recording will be available at local libraries by the end of October. At the bottom of the "Outcomes" page, you'll find a link to our "Green Report Card" evaluating the results of our objective of producing "Zero Waste".

Any questions, please send email to transummit@islandway.org, or call Bill Watson, San Juan County Economic Development Council, 378-2906.

Thank you, the 2008 Transportation Summit Planning Committee
Liz Illg, Jim Hooper, Deborah Hopkins, Laura Tretter, Bill Watson, Shannon Wilbur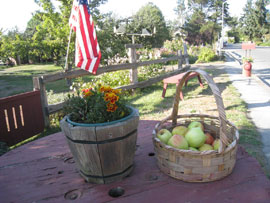 It's apples all over the island, including out front of Edith Dickinson's house on Argyle Street, where she left a basket out for passers-by to have one.
Thanks from the Animal Shelter.....
Jaime Ellsworth from APS thinks it's pretty cool the Community Foundation is helping support what the Shelter does - here's more:
We wish to thank the San Juan Island Community Foundation for once again giving their support to the Animal Protection Society. On behalf of all of us and especially the animals in our care we are very grateful for their contributions.
Work will begin shortly to replace our aged heating system with a new and more energy efficient system ensuring our temporary animal residents a warm and comfortable home during the winter months.
Also, we are eager to get started implementing new education classes with the funds so generously awarded to us through Jim McNairy's class and the Youth in Philanthropy Program. Many dogs come to the shelter with behavioral problems that make them unsuitable pets. With this grant we will work with a professional trainer to teach our staff and volunteers how to train the dogs in our care to be well-behaved and enjoyable family members.
We believe this will be a great benefit to the animals and the community.
It was a pleasure to attend the Breakfast of Champions. The guest speakers were inspirational, the food and hospitality were excellent and we were honored to be among the recipients of the Community Foundation's generous grants.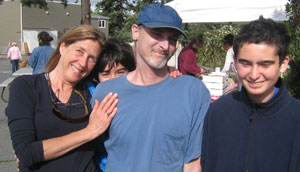 Up from the big city......
It was great to see our friends at the Farmers Market - Taylor Bruce (she used to teach art at Spring Street International School) showed up with Rory the famous Macintosh fixer (hiding, kinda), Marc the famous photographer, and Zach Reshosky, the kid who came in first in state for the geography bee this past spring.
They're all in Bellevue now, but they remember their roots.
Trails Committee meets...
The next monthly meeting of the San Juan Island Trails Committee is at 5pm on Wednesday, October 8 in the community meeting room of Whidbey Island Bank on Mullis Street.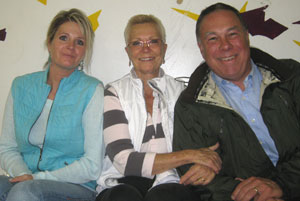 The family that cheers together, watches volleyball together - that's Barnaby Lowe (left), and her folks Chris & Tom Kearney watching Barnaby's FHHS junior Coral play varsity volleyball a week ago when the girls beat Mount Vernon Christian.
Quote
A happy family is but an earlier heaven.
George Bernard Shaw