For Immediate Release…
Posted November 16, 2012 at 3:03 pm by Tim Dustrude
Here's a notice from the San Juan Island Library…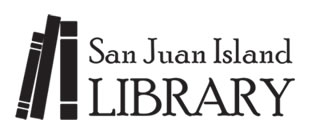 Library to replace infor­ma­tion system
Library man­age­ment, with sup­port of the Board of Trustees, met recent­ly to eval­u­ate progress with the recent Library Infor­ma­tion Sys­tem migra­tion. Major issues affect­ing patrons and staff have been addressed, but many remain, and it was judged, the ven­dor will not be able to address all of them in an accept­able time frame. As a result, the library will be return­ing to the infor­ma­tion sys­tem it used for the pre­vi­ous five years with­in the next few months for the inter­im.. That sys­tem will need to be replaced even­tu­al­ly, but we will con­tin­ue to search for alter­na­tives which will serve San Juan Island Library users well and save tax­pay­ers money.
Migra­tion back to the old sys­tem will take sev­er­al weeks, and both the new and old soft­ware ven­dors are coop­er­at­ing to facil­i­tate mov­ing records between systems.
Pri­or to August 1 of this year, library cir­cu­la­tion and the online cat­a­log were man­aged by a prod­uct known as Mil­len­ni­um pro­vid­ed from the ven­dor Inno­v­a­tive Inter­faces. While Mil­len­ni­um had served the library well for sev­er­al years, Inno­v­a­tive Inter­faces is phas­ing it out in favor of new soft­ware, and library man­age­ment, with the Board's sup­port, decid­ed to look for addi­tion­al options that would low­er library costs in years to come.
The Online Com­put­er Library Center's World­Share Man­age­ment Sys­tem (WMS) promised cost sav­ings and mod­ern fea­tures, and since the library is already part of this coop­er­a­tive, the deci­sion was made to migrate to the WMS prod­uct after eval­u­a­tion and ref­er­ence checks. "The WMS sys­tem has turned out to not to be an appro­pri­ate choice for a library of our size, and not as mature as an infor­ma­tion sys­tem, in light of bugs, miss­ing fea­tures, and the long devel­op­ment path required to address our con­cerns." said pres­i­dent Mark Mad­sen. "We believe our patrons and staff are best served, we believe, by return­ing to Mil­len­ni­um. We plan on con­tin­u­ing our search for the best pos­si­ble prod­uct as we antic­i­pate the need for an even­tu­al upgrade or replace­ment con­sid­er­ing Mil­len­ni­um is no longer being updat­ed by its ven­dor. Good patron access and good val­ue for the tax­pay­ers will be guid­ing prin­ci­ples as we move for­ward with a delib­er­ate search for the next cir­cu­la­tion sys­tem and online catalog."
In addi­tion to its col­lec­tions of books, audio books and DVDS to loan, the library also pro­vides com­put­ers for the pub­lic to use. The library web site pro­vides 24/7 resources on con­sumer, finan­cial and aca­d­e­m­ic infor­ma­tion, lan­guage learn­ing, and test prepa­ra­tion. Library hours are Mon­day, Wednes­day, and Fri­day from 10 a.m. to 6 p.m. Tues­day and Thurs­day from 10 a.m. to 8 p.m., Sat­ur­day from 10 a.m. to 5 p.m. and Sun­day from 1 p.m. to 5 p.m. Library cards are free to island res­i­dents with proof of residency.
You can support the San Juan Update by doing business with our loyal advertisers, and by making a one-time contribution or a recurring donation.