For Immediate Release…
Here's a notice from the San Juan Island Library…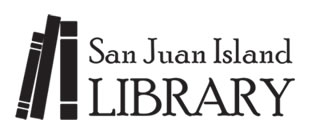 Library to replace information system
Library management, with support of the Board of Trustees, met recently to evaluate progress with the recent Library Information System migration. Major issues affecting patrons and staff have been addressed, but many remain, and it was judged, the vendor will not be able to address all of them in an acceptable time frame. As a result, the library will be returning to the information system it used for the previous five years within the next few months for the interim..  That system will need to be replaced eventually, but we will continue to search for alternatives which will serve San Juan Island Library users well and save taxpayers money.
Migration back to the old system will take several weeks, and both the new and old software vendors are cooperating to facilitate moving records between systems.
Prior to August 1 of this year, library circulation and the online catalog were managed by a product known as Millennium provided from the vendor Innovative Interfaces. While Millennium had served the library well for several years, Innovative Interfaces is phasing it out in favor of new software, and library management, with the Board's support, decided to look for additional options that would lower library costs in years to come.
The Online Computer Library Center's WorldShare Management System (WMS) promised cost savings and modern features, and since the library is already part of this cooperative, the decision was made to migrate to the WMS product after evaluation and reference checks. "The WMS system has turned out to not to be an appropriate choice for a library of our size, and not as mature as an information system, in light of bugs, missing features, and the long development path required to address our concerns." said president Mark Madsen.   "We believe our patrons and staff are best served, we believe, by returning to Millennium. We plan on continuing our search for the best possible product as we anticipate the need for an eventual upgrade or replacement considering Millennium is no longer being updated by its vendor. Good patron access and good value for the taxpayers will be guiding principles as we move forward with a deliberate search for the next circulation system and online catalog."
In addition to its collections of books, audio books and DVDS to loan, the library also provides computers for the public to use. The library web site provides 24/7 resources on consumer, financial and academic information, language learning, and test preparation. Library hours are Monday, Wednesday, and Friday from 10 a.m. to 6 p.m. Tuesday and Thursday from 10 a.m. to 8 p.m., Saturday from 10 a.m. to 5 p.m. and Sunday from 1 p.m. to 5 p.m. Library cards are free to island residents with proof of residency.