It's raining cats and.… more cats!
Posted November 28, 2012 at 5:15 am by Tim Dustrude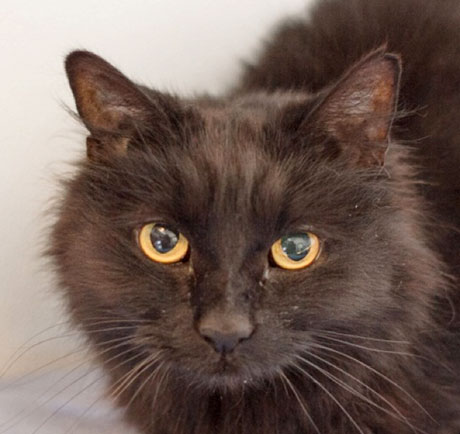 Cat and Kit­ten Adop­tion Spe­cial Now!
If you've stopped by the ani­mal shel­ter in the last few weeks you've prob­a­bly noticed something….lots and lots of cats. Cats in the lob­by, cats in the hall­way and cats in the iso­la­tion areas…even cats in the restroom. So, for a lim­it­ed time only, the Fri­day Har­bor Ani­mal Shel­ter is offer­ing a cat and kit­ten adop­tion spe­cial. From now until Decem­ber 20, pend­ing approval, the adop­tion fee for cats and kit­tens is only $20.
Although it's not unusu­al to see a lot of won­der­ful cats at the shel­ter, it is unusu­al to have so many cats there at one time.
Shel­ter Man­ag­er, Leslie Byron says, "Cat adop­tions tend to slow down a bit dur­ing the win­ter months, and this year in addi­tion to the decrease in adop­tions we are see­ing a much larg­er num­ber of cats and kit­tens being relin­quished to the shelter."
Many of the cats recent­ly brought to the shel­ter were strays brought in by con­cerned islanders and some have come to the shel­ter because their own­ers could no longer care for them. In the last two months three preg­nant cats arrived at the shel­ter, result­ing in over one dozen kit­tens also need­ing homes.
Many of the cats at the shel­ter have been there for over two years wait­ing for a home to call their own. Shel­ter employ­ee, Rina Tap­pan says, "often the nicest cats here are the ones who con­tin­ue to be over­looked." Black cats, in par­tic­u­lar are slow to be adopt­ed. Nation­wide, stud­ies show that black cats have the low­est adop­tion rates as well as the high­est euth­a­niza­tion rates. Whether because of super­sti­tion, prej­u­dice, or sim­ply because they blend into the shad­ows, black cats are sta­tis­ti­cal­ly less like­ly to be adopt­ed than more bright­ly col­ored felines. "Most of the black cats we have seen here have the most won­der­ful, and lov­ing per­son­al­i­ties", says Tappan.
Stop by the Ani­mal Pro­tec­tion Soci­ety of Fri­day Har­bor at 111 Shel­ter Road to meet some of the many adopt­able cats there or vis­it their web­site, www.apsfh.org for more information.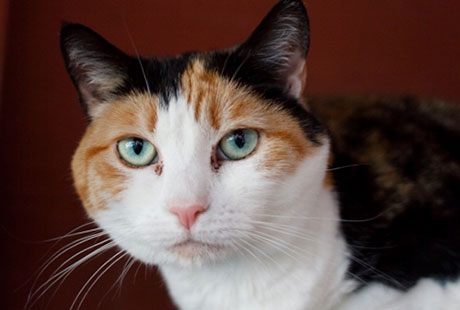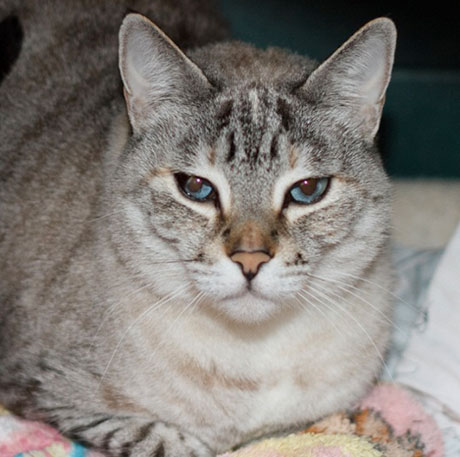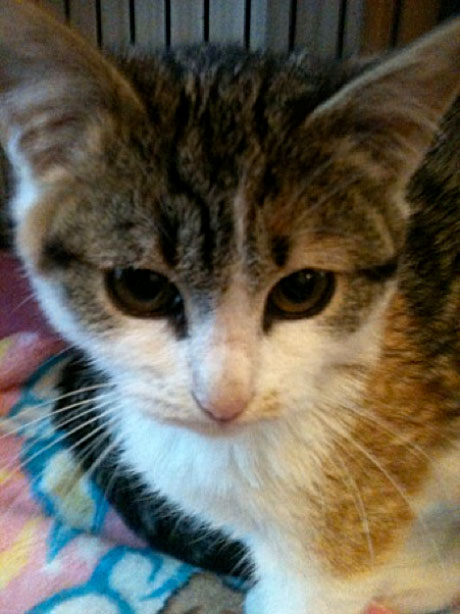 You can support the San Juan Update by doing business with our loyal advertisers, and by making a one-time contribution or a recurring donation.