Confidence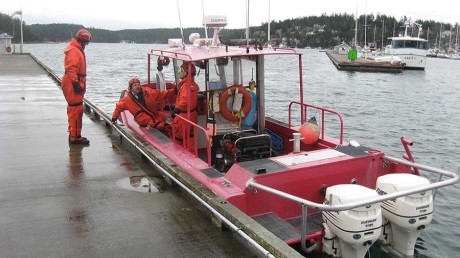 San Juan Island Fire Rescue will participate in the Port of Friday Harbor's celebration of National Marina Day this Saturday, June 8,2013, from 11:30 am to 1pm.

The public will be invited on board to join the crew of the fire boat "Confidence" in operating the monitor, which is the apparatus that sprays water on a boat afire or a structure fire from the water side. A buoy will be anchored in the middle of the waterway which will be used as a target.
Come on down to the "Confidence" which will be tethered between docks C and E and join in the fun. Fire fighters will be there to answer your questions.  This is another way for you to learn how San Juan Island Fire Rescue serves the community of Friday Harbor and its visitors.