Halloween Party at San Juan Island Library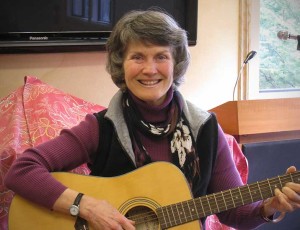 Friday, October 25 at 10:30 AM, the San Juan Island Library will host a Special Halloween Music Storytime with Maggie Gallivan and Friends. This FREE, family event is designed for children 0-6 years of age and their caregivers.
It's a great opportunity for youngsters to dress in costume, celebrate with friends, and to build early literacy skills by listening to music and stories shared aloud in a community setting. Local musician and singer Maggie Gallivan will bring her many instruments for creating fun music together.
Craft and activities to follow program. Snack provided courtesy of the Friends of the San Juan Island Library. Held in front of the fireplace in the main library lounge.
For more information, call 378-2798 or visit www.sjlib.org. San Juan Island Library is located at 1010 Guard Street in Friday Harbor.