Kevin Ranker at The Bean Today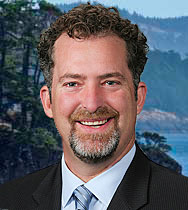 Please join me on Monday, November 30th from 4-5pm at The Bean Café in Friday Harbor for an open office hour.
The Bean Café is located at 150B 1st Street in downtown Friday Harbor. I'll be available to talk about whatever you'd like – from education, to the economy to transportation or just to say hello.
I look forward to seeing you. If you would like to receive email alerts, please sign up for my list server at http://sdc.wastateleg.org/ranker/