The Pig War and More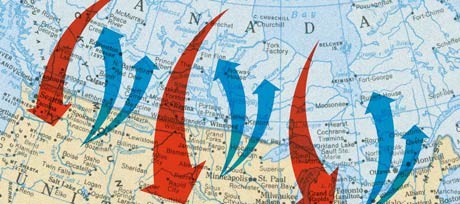 The author of a new book tells about the Pig War and 4 other strange tales of the US-Canadian border.
Todd VanDerWerff writes for vox.com about a new book by Kevin Lippert…
The United States and Canada have longstanding plans to invade one another.
Now, whether those plans would actually work is another matter. And it's clear that both nations drew them up mostly as theoretical exercises rather than serious military strategy.
But they exist nonetheless — and have for decades. They're the centerpiece of Kevin Lippert's terrifically fun new book about the history of border tensions between the two nations, War Plan Red, available from Princeton Press. We might think of the US and Canada as having the longest peaceful border in the world, a fact that's been true for decades, but for many, many years, the two countries were constantly either thinking about or actually moving forward with plans to attack.
Read more here.