SJCT Presents: Lord of the Stark Realm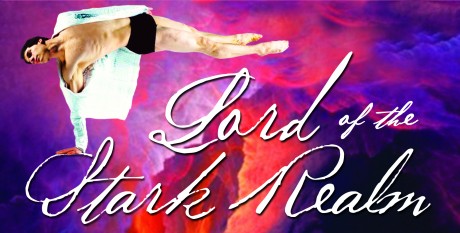 San Juan Community Theatre presents an original fairy tale ballet Lord of the Stark Realm on February 6…
A Grimm-style ballet fairy tale takes us into the lushly romantic, dark, light and sensual in the latest offering from contemporary and professional ballet company, La Danse De La Mer.
Lord of the Stark Realm features internationally-renowned dancers Danny and Sylvain Boulet of Seattle and is set to music from Beethoven to Megadeth to Fauré to John Lennon—on stage one night only at San Juan Community Theatre on Saturday, February 6 at 7:30 p.m.
This new ballet begins where last year's sell-out Prince of the Rain Realm left off, with the lovers—who are now lost and disoriented—travelling through the mysterious Stark Realm.
In addition to the Boulets, Caitlin Ross, Kerry Ratza, Michelle and Ian Randall and Stephen Moore will be dancing, as well as renowned Turkish classical dancer Ferah Bakuy. Soprano Angela K. Morgan ("The Golden Voice of Daniels Recital Hall" in Seattle) will share her vocal talents in one scene and island cellist Sasha von Dassow will provide live music from backstage.
Director and choreographer Lina Downes calls the visual aspects of the ballet "stunning," including a vibrant and surprised-filled set designed by Michael Seibert and Travis Steckler and staging from professional stage director and actress Mary Lou Mills. The ballet is produced by professional choreographer Michael Blue.
Downes says folks who did not see the first ballet will have no problem catching up with the story; she also stresses that while the performance is considered an adult ballet, parents should think of it more as having a PG-13 rating.
The evening's Business Partner is Coho Restaurant. Tickets are $17 for adults, $9 for student reserved, with $5 student RUSH one hour before the show. The SJCT Box Office is open Tuesdays through Fridays from 11 a.m. to 4 p.m. and Saturdays from
11 a.m. to 2 p.m. or tickets may be purchased on-line at www.sjctheatre.org