SJCT Presents: Lord of the Stark Realm
Posted January 26, 2016 at 5:26 am by Peggy Sue McRae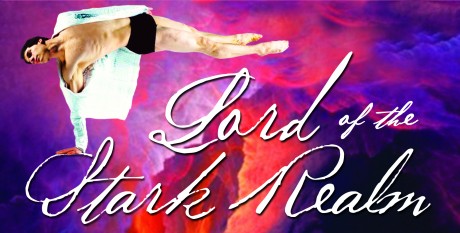 San Juan Com­mu­ni­ty The­atre presents an orig­i­nal fairy tale bal­let Lord of the Stark Realm on Feb­ru­ary 6…
A Grimm-style bal­let fairy tale takes us into the lush­ly roman­tic, dark, light and sen­su­al in the lat­est offer­ing from con­tem­po­rary and pro­fes­sion­al bal­let com­pa­ny, La Danse De La Mer.
Lord of the Stark Realm fea­tures inter­na­tion­al­ly-renowned dancers Dan­ny and Syl­vain Boulet of Seat­tle and is set to music from Beethoven to Megadeth to Fau­ré to John Lennon—on stage one night only at San Juan Com­mu­ni­ty The­atre on Sat­ur­day, Feb­ru­ary 6 at 7:30 p.m.
This new bal­let begins where last year's sell-out Prince of the Rain Realm left off, with the lovers—who are now lost and disoriented—travelling through the mys­te­ri­ous Stark Realm.
In addi­tion to the Boulets, Caitlin Ross, Ker­ry Ratza, Michelle and Ian Ran­dall and Stephen Moore will be danc­ing, as well as renowned Turk­ish clas­si­cal dancer Fer­ah Bakuy. Sopra­no Angela K. Mor­gan ("The Gold­en Voice of Daniels Recital Hall" in Seat­tle) will share her vocal tal­ents in one scene and island cel­list Sasha von Das­sow will pro­vide live music from backstage.
Direc­tor and chore­o­g­ra­ph­er Lina Downes calls the visu­al aspects of the bal­let "stun­ning," includ­ing a vibrant and sur­prised-filled set designed by Michael Seib­ert and Travis Steck­ler and stag­ing from pro­fes­sion­al stage direc­tor and actress Mary Lou Mills. The bal­let is pro­duced by pro­fes­sion­al chore­o­g­ra­ph­er Michael Blue.
Downes says folks who did not see the first bal­let will have no prob­lem catch­ing up with the sto­ry; she also stress­es that while the per­for­mance is con­sid­ered an adult bal­let, par­ents should think of it more as hav­ing a PG-13 rating.
The evening's Busi­ness Part­ner is Coho Restau­rant. Tick­ets are $17 for adults, $9 for stu­dent reserved, with $5 stu­dent RUSH one hour before the show. The SJCT Box Office is open Tues­days through Fri­days from 11 a.m. to 4 p.m. and Sat­ur­days from
11 a.m. to 2 p.m. or tick­ets may be pur­chased on-line at www.sjctheatre.org
You can support the San Juan Update by doing business with our loyal advertisers, and by making a one-time contribution or a recurring donation.