A Wine Event at Duck Soup Inn
Posted April 28, 2016 at 6:28 pm by Tim Dustrude
Emi­ly from the Duck Soup Inn writes to share an invi­ta­tion to their upcom­ing event this weekend…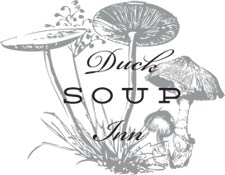 We have a fun wine event hap­pen­ing this Sun­day that I thought Islanders might be inter­est­ed in.
Next Sun­day May 1st will be our first wine social of the sea­son fea­tur­ing Brooks Win­ery of Willamette Val­ley, Ore­gon. This will be a casu­al event with small bites, wine, and expert sto­ry­telling by Jes­si­ca Pierce of Brooks Winery.
The sto­ry of Brooks Win­ery is deeply mov­ing and was fea­tured in the film Amer­i­can Wine Sto­ry. Come learn their sto­ry from Jes­si­ca and cel­e­brate organ­ic and bio­dy­nam­ic wine­mak­ing. This will be an excel­lent oppor­tu­ni­ty to taste some of our Spring menu items in small­er for­mat with deli­cious Ore­gon wines.
More info on our events page http://ducksoupinn.com/events/.
You can support the San Juan Update by doing business with our loyal advertisers, and by making a one-time contribution or a recurring donation.