Dining for Scholars Thanks You
Posted April 8, 2016 at 2:23 pm by Tim Dustrude
Dear Island Neighbors,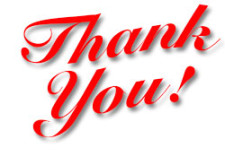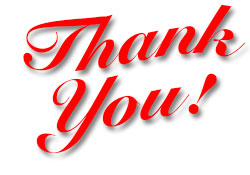 On behalf of the San Juan Island Ser­vice Schol­ar­ship board I would like to extend a heart­felt thank you to every­one who came out on March 31st to sup­port our annu­al Din­ing for Schol­ars event. It was won­der­ful to see so many com­mu­ni­ty mind­ed friends and fam­i­lies din­ing out to sup­port the mis­sion of vol­un­teerism and schol­ar­ship here on San Juan Island.
We also want to extend our grat­i­tude to all of our part­ner restau­rants who donat­ed a por­tion of their March 31st pro­ceeds to the SJI Ser­vice Schol­ar­ship fund. With­out their gen­eros­i­ty this event would not hap­pen. So, a sin­cere thank you as I encour­age all of us to con­tin­ue to sup­port the fol­low­ing local businesses…
Café Deme­ter, Mar­ket Chef, Hun­gry Clam, Spring Street Deli, Roche Harbor's Lime Kiln Café, Chi­na Pearl/Kung Fu Piz­za, Vic's Dri­ve In, Haley's, Cask & Schooner, Mi Casita, Coho, Roche Harbor's McMillan's Room, Van Go's Piz­za & Rumor Mill.
The mis­sion of San Juan Island Ser­vice Schol­ar­ship is to sup­port high­er edu­ca­tion and pro­mote vol­un­teerism among our community's youth. Stu­dents who have com­plet­ed a min­i­mum of 80 hours of vol­un­teer com­mu­ni­ty ser­vice dur­ing their high school career are eli­gi­ble for a schol­ar­ship from our organization.
If help­ing to grow vol­un­teerism in our com­mu­ni­ty appeals to you, please join us by mak­ing a dona­tion to our schol­ar­ship fund by vis­it­ing us on the web at www.sjiservicescholarship.org or mail­ing your sup­port to
SJI Ser­vice Scholarship
P.O. Box 3366
Fri­day Har­bor, WA, 98250
We are a reg­is­tered 501©3 non-prof­it orga­ni­za­tion and your dona­tion is ful­ly tax deductible.
Sin­cere­ly,
June Arnold
You can support the San Juan Update by doing business with our loyal advertisers, and by making a one-time contribution or a recurring donation.