Rock Island Update
Posted April 12, 2016 at 5:42 am by Tim Dustrude
Ger­ry Lawlor of Rock Island Com­mu­ni­ca­tions shares this update with you…
Rock Island Heads into Spring at Full Stride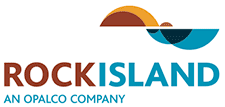 Thank you to the OPALCO Board for their strong leadership.
With just over one year of being in busi­ness, Rock Island Com­mu­ni­ca­tions has over­come numer­ous chal­lenges, and has con­nect­ed close to a thou­sand islanders to fast, sta­ble and scal­able broadband.
"In just over twelve months, the Rock Island team has installed over 500,000 feet of fiber (over 94 miles) on sev­er­al islands, and in a wide range of chal­leng­ing geo­graph­ic con­di­tions. We have 15 LTE wire­less sites online now, giv­ing us the abil­i­ty to serve over 1,500 homes and busi­ness­es. We have 16 active neigh­bor­hood con­struc­tion projects under­way, and over 700 fiber con­nec­tions on deck that will keep our con­struc­tion teams busy into 2017," said Alan Smith, SVP of Engi­neer­ing for Rock Island. "We have com­plet­ed 11 com­mu­ni­ty fiber builds to date rep­re­sent­ing hun­dreds of fam­i­lies, stu­dents, seniors and busi­ness­es who now enjoy the ben­e­fits of mod­ern broadband."
After incor­po­rat­ing in ear­ly 2015, Rock Island set out with a three-part charge to build out a fiber net­work, deploy a coun­ty­wide LTE wire­less net­work and pro­vide com­mu­ni­ca­tion sup­port to all first-respon­ders. With addi­tion­al oper­a­tional chal­lenges such as pur­chas­ing and inte­grat­ing a local ISP and its employ­ees, and expand­ing the Rock Island staff and sys­tems to be able to achieve its objec­tives, the team had a lot on its plate. Rock Island met these chal­lenges, and was able to com­plete sev­er­al large-scale projects in its first year of oper­a­tion, sup­ply­ing hun­dreds of locals with mod­ern Inter­net connectivity.
"I want to thank the OPALCO Board for show­ing its com­mit­ment to San Juan Coun­ty by advanc­ing this for­ward-think­ing ini­tia­tive, and thus lay­ing the foun­da­tion for improved emer­gency com­mu­ni­ca­tions and greater eco­nom­ic vital­i­ty," said Angela Saxe, Board mem­ber and Fiber Group Orga­niz­er for the Spring Point HOA. "Your lead­er­ship is set­ting an exam­ple that I hope will be fol­lowed by oth­er co-ops across the nation. Broad­band is quick­ly becom­ing a must-have util­i­ty. I can think of no one bet­ter equipped to deliv­er it than OPALCO and Rock Island."
The Cen­tu­ry Link out­age of 2013 showed the gen­er­al pub­lic the extent of the com­mu­ni­ca­tion cri­sis in San Juan Coun­ty. Islanders demand­ed some­thing be done about it, and it was the OPALCO Board that made the deci­sion to devel­op and imple­ment a solu­tion that would ben­e­fit the entire com­mu­ni­ty. This deci­sion has already changed the social, eco­nom­ic and polit­i­cal future of our islands. Broad­band ben­e­fits everyone.
Rock Island is also in the process of rolling out the sim­i­lar assis­tance pro­gram as OPALCO's "Ener­gy Assist" pro­gram, pro­vid­ing an equal dis­count to qual­i­fied par­tic­i­pants on their month­ly inter­net service.
"Rock Island would like to thank the OPALCO Board and man­age­ment lead by Fos­ter Hil­dreth for their lead­er­ship, courage and deter­mi­na­tion turn­ing a broad­band dream into a real­i­ty for all mem­bers of this com­mu­ni­ty," said Ger­ry Lawlor, EVP of Rock Island. "With­out the strong lead­er­ship of board offi­cers Jim Lett, Vince Dau­ci­u­nas and Dr. Jer­ry Whit­field, none of this would be pos­si­ble. I hope all who vote in this Board elec­tion vote for can­di­dates who sup­port this crit­i­cal broad­band effort."
Groups and Indi­vid­u­als can learn more about get­ting con­nect­ed to Rock Island's fiber or LTE net­work online at rockisland.com.
You can support the San Juan Update by doing business with our loyal advertisers, and by making a one-time contribution or a recurring donation.