SJI Cheese Raises Nearly $2K for Ecuador
A note from San Juan Island Cheese on their recent fundraiser…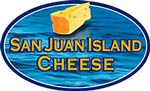 Dear Friends:
A big thank you to all who attended and contributed to the Ecuador Earthquake Relief fundraiser last Friday evening.
We had a packed house! Thanks to the generosity of our guests and our staff, San Juan Island Cheese is donating $1,932.00 to the Cruz Roja Ecuatoriana (Ecuadorian Red Cross).
They are providing first aid, search and rescue, health teams, hospital units, and more. Our hearts go out to the ongoing struggle to heal the people and towns affected.
And….. Friday night is SPRITZ night!
We invite you to tomorrow's Spritz & Tapas night, Friday April 29th from 5:00 pm – 7:00 pm.
Enjoy bubbly cocktails, wine, beer and cider paired with assorted tapas.
No reservations needed. We hope you join us tomorrow night!