Joe's Shoes
Posted May 21, 2016 at 5:53 am by Tim Dustrude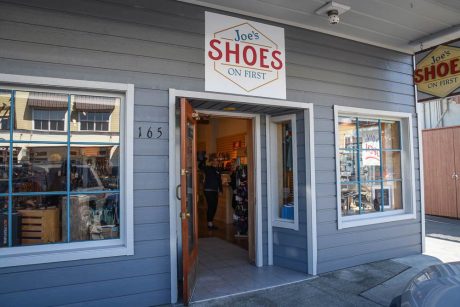 There's a new store in town. It's Joe's Shoes on First, and it's right there where Cot­ton Cot­ton Cot­ton used to be next door to the Rumor Mill. It is an exten­sion of the cloth­ing store Joe Fri­day's upstairs at King's Market.
When they heard the space was avail­able, they took most of the shoes and moved over there with them. They did leave some footwear though because of King's Marine — water shoes, rub­ber boots and flip-flops. But every­thing else is moved and look­ing good in the new sur­round­ings. Go check it out!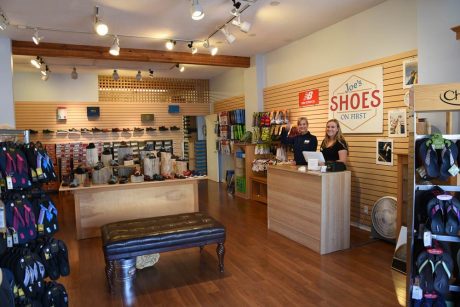 You can support the San Juan Update by doing business with our loyal advertisers, and by making a one-time contribution or a recurring donation.