Meet the New Executive Director at Wolf Hollow
Posted May 12, 2016 at 5:43 am by Update Staff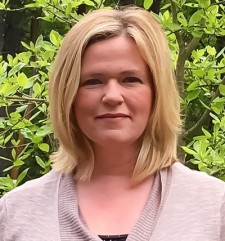 Wolf Hol­low wel­comes Amy Saxe-Eyler as its new Exec­u­tive Director.
Amy is a sea­soned finance leader with a per­son­al pas­sion for edu­ca­tion and observ­ing and pre­serv­ing nat­ur­al resources.
She moved to Orcas Island in 2009 after a suc­cess­ful career in bank­ing and was the Man­ag­er of Mem­ber Ser­vices and Ener­gy Sav­ings at OPALCO until late 2015.
Amy has a long his­to­ry of vol­un­teer­ing and fundrais­ing and served on the boards of Salmonber­ry School and the Friends of Moran on Orcas Island. She now lives on San Juan Island with her hus­band and daughter.
"I'm excit­ed to bring my finance and lead­er­ship skills to Wolf Hol­low, an orga­ni­za­tion that so close­ly mir­rors my core val­ues" said Amy. "I have admired Wolf Hollow's mis­sion and exper­tise for many years, but to wit­ness the day to day oper­a­tions from the inside is noth­ing short of amaz­ing. There is a mag­ni­tude of knowl­edge and spir­it among our small staff, board, and vol­un­teers. The grounds and facil­i­ties on San Juan bear wit­ness to the longevi­ty of ser­vice to wildlife — almost 35 years. I look for­ward to shar­ing Wolf Hollow's his­to­ry and vision with a wider audi­ence, to renew bonds with the won­der­ful peo­ple who have sup­port­ed us over the years, and to breathe new life into our mem­ber­ship pro­grams and fundrais­ing efforts. These are all essen­tial for Wolf Hol­low to con­tin­ue its mis­sion now and for many years to come."
The Wolf Hol­low board and staff would like to extend a warm thank you to Julie Duke who was our Exec­u­tive Direc­tor for the past two years. After step­ping down from this posi­tion, she joined our Board of Direc­tors and is help­ing pro­vide a smooth tran­si­tion as Amy steps into this role.
Wolf Hol­low is a reg­is­tered 501(c)(3) non-prof­it orga­ni­za­tion serv­ing all of San Juan and Skag­it Coun­ties and north Whid­bey Island. It was estab­lished in 1982 to pro­mote the well-being of wildlife and their habi­tats through reha­bil­i­ta­tion of injured and orphaned wildlife, pub­lic edu­ca­tion and non-inva­sive research. Since its incep­tion, Wolf Hol­low has pro­vid­ed care for over 16,000 ani­mals with the aim of releas­ing them back into the wild. To make a dona­tion, or to find out oth­er ways to lend a hand, vis­it www.wolfhollowwildlife.org or con­tact Amy at aseyler [@] wolfhollowwildlife.org.
You can support the San Juan Update by doing business with our loyal advertisers, and by making a one-time contribution or a recurring donation.